This campaign is available for the whole lineup of the flagship EXAS EVO Exhaust System series from GP Sports! A great campaign applicable for a wide array of applications. An excellent opportunity those looking for an original top quality high performance exhaust at a massive discount. This original combination of high grade stainless and beautiful adjustable titanium tip and power chamber provide unique style and performance only available with the EXAS EVO Exhaust System!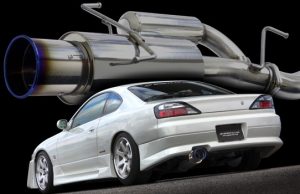 Get ~JPY22,000 discount and/or get up to a 17% discount off RHDJapan normal sale price!
Thank you for checking the RHDJapan Blog. We have received heads up about a price increase coming from TODA Racing that will be happening from the beginning of March. Price increase of up to 13% on select exhaust / manifold related parts. In the meantime RHDJapan will be providing an additional discount on the below sub-categories for the rest of the month.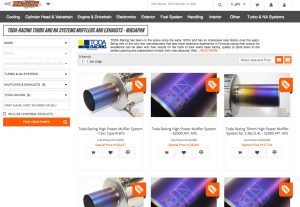 Exhaust Mufflers
Exhaust Manifolds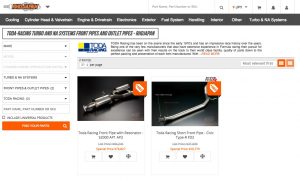 Outlet & Front Pipes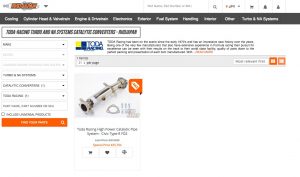 Catalytic Convertors
Welcome to the RHDJapan Blog as we continue to turn out great new campaigns! Well known to be some of the best exhaust systems for a wide array of vehicles and any motorsports application we are proud to announce an additional discount of 7% on the whole lineup!