Good news from Mugen! After about a 1 year hiatus the Dry Carbon Mirror Cover set is back!
Over the last couple years the procurement and manufacturing of Dry Carbon materials has been very challenging even for Works Manufacturers such as Mugen. Many items have had leadtimes been pushed back several times despite long waits causing problems for all involved. This situation has forced some items to be put on hold from new orders processing. 
With this announcement it looks like the situation has improved and ordering can resume for these items. Hopefully the leadtime for other items will also be reduced.
Thank you for checking the RHDJapan blog. New releases in the vehicle specific steering wheel lineup from TRUST / GReddy. Developed for the current model Honda Civic available in two different Carbon Fiber coloring options (Black on Red, Red on Black) and featuring suede leather grip.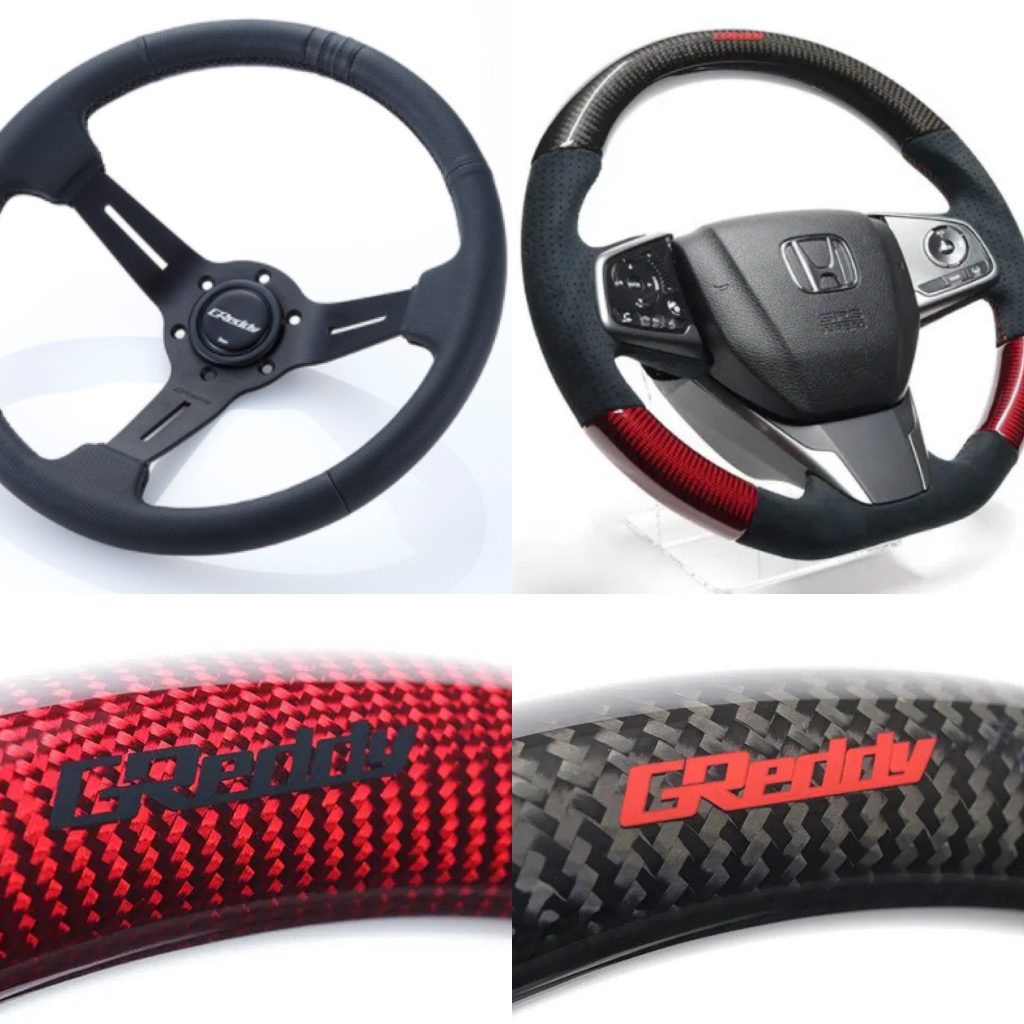 All Black versions of the Deep and Standard layout for universal type Sports Steering Wheels have also been added to site.