We have received notification of price revision on select Muffler/Exhaust Manifold related parts from TODA Racing. Prices will change from on orders processed from May 1st. RHDJapan last day for guarantee of current pricing will be on orders with confirmed payment by April 26th 08:30.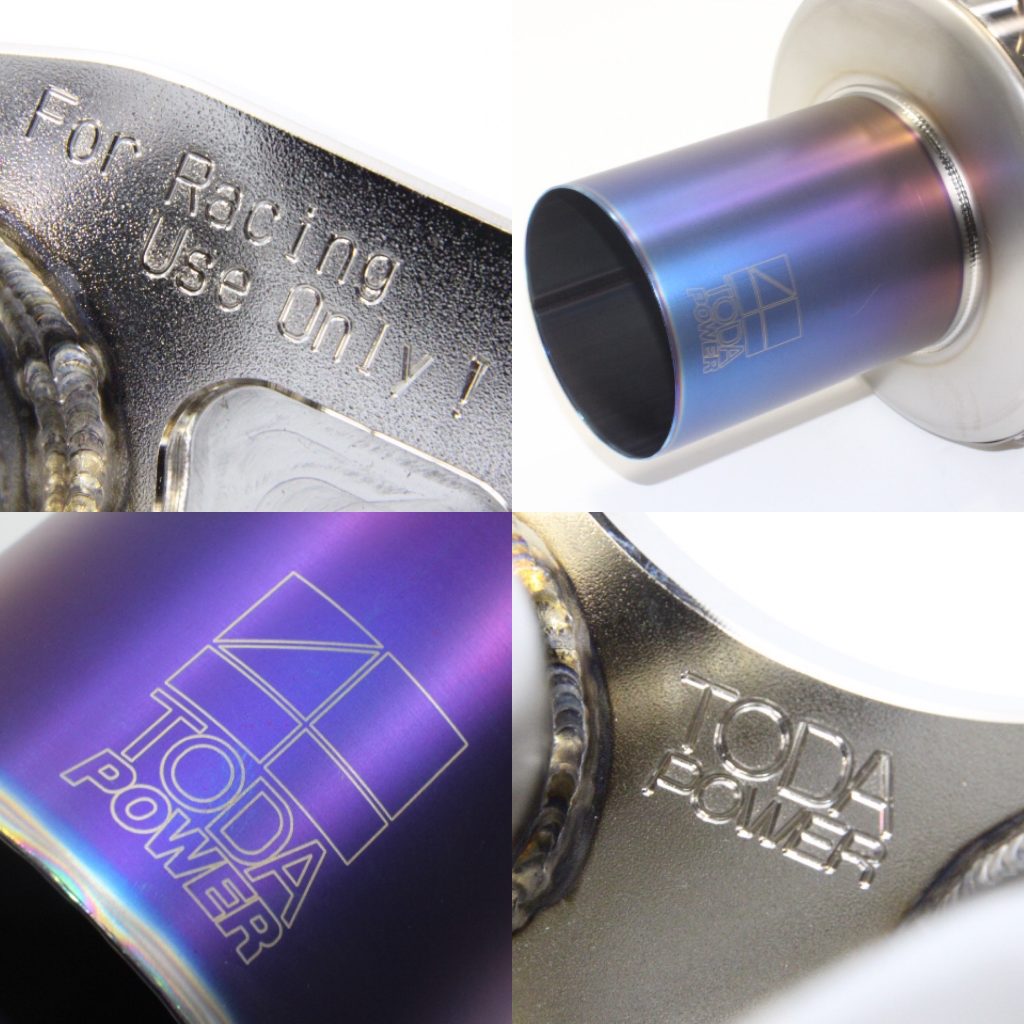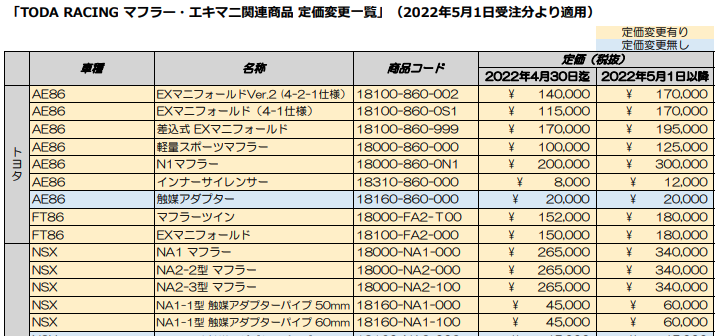 Honda:
-Accord: CL7
-Civic: EK9 EP3 FD2 FN2 
-Integra: DC2 DC5 DB8 
-NSX: NA1 NA2
-S2000: AP1 AP2 
Suzuki:
-SwiftSport ZC31S ZC32S 
Toyota:
-Trueno / Levin AE86 FT86 ZN6
Thank you for checking the RHDJapan blog. New releases in the vehicle specific steering wheel lineup from TRUST / GReddy. Developed for the current model Honda Civic available in two different Carbon Fiber coloring options (Black on Red, Red on Black) and featuring suede leather grip.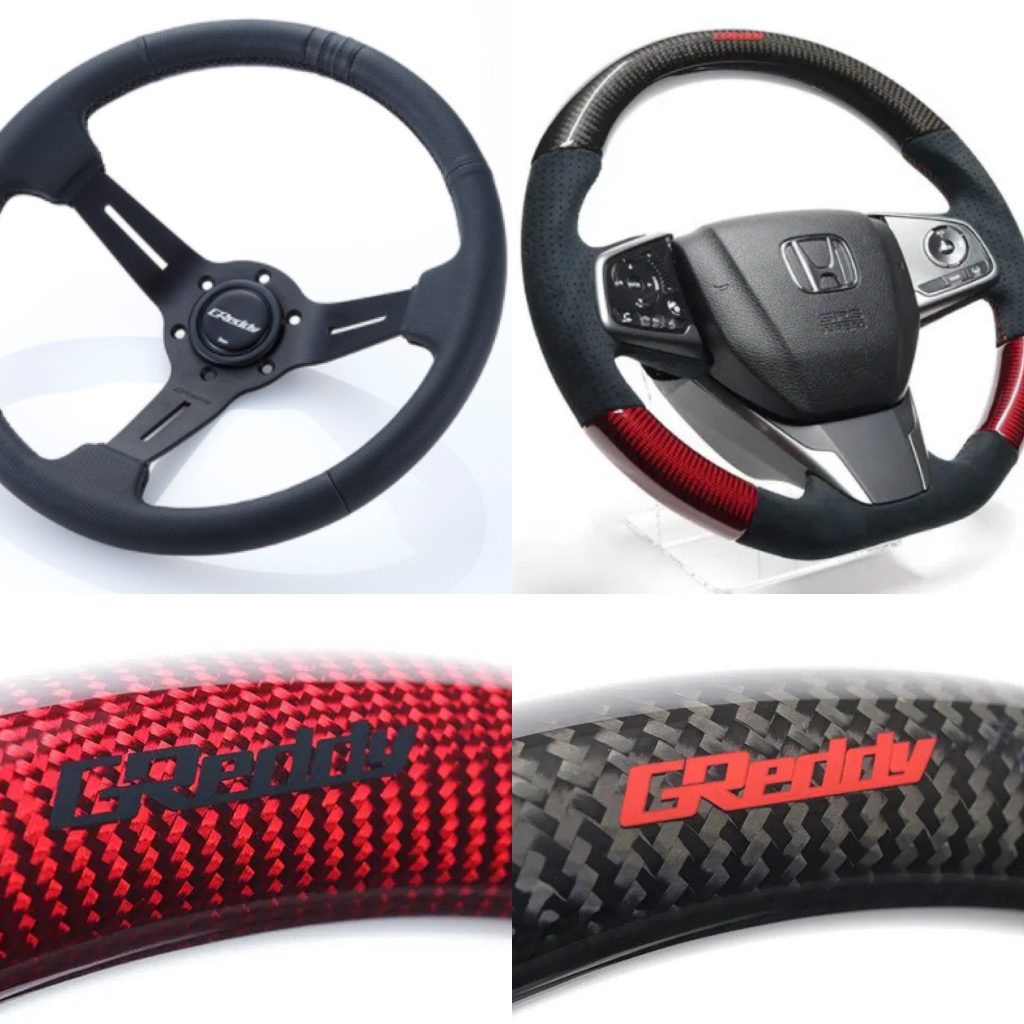 All Black versions of the Deep and Standard layout for universal type Sports Steering Wheels have also been added to site.

Welcome to the RHDJapan blog. Another exciting release from Cusco has been announced. The GR Yaris has been added to the lineup of Close Gear Ratio Kits.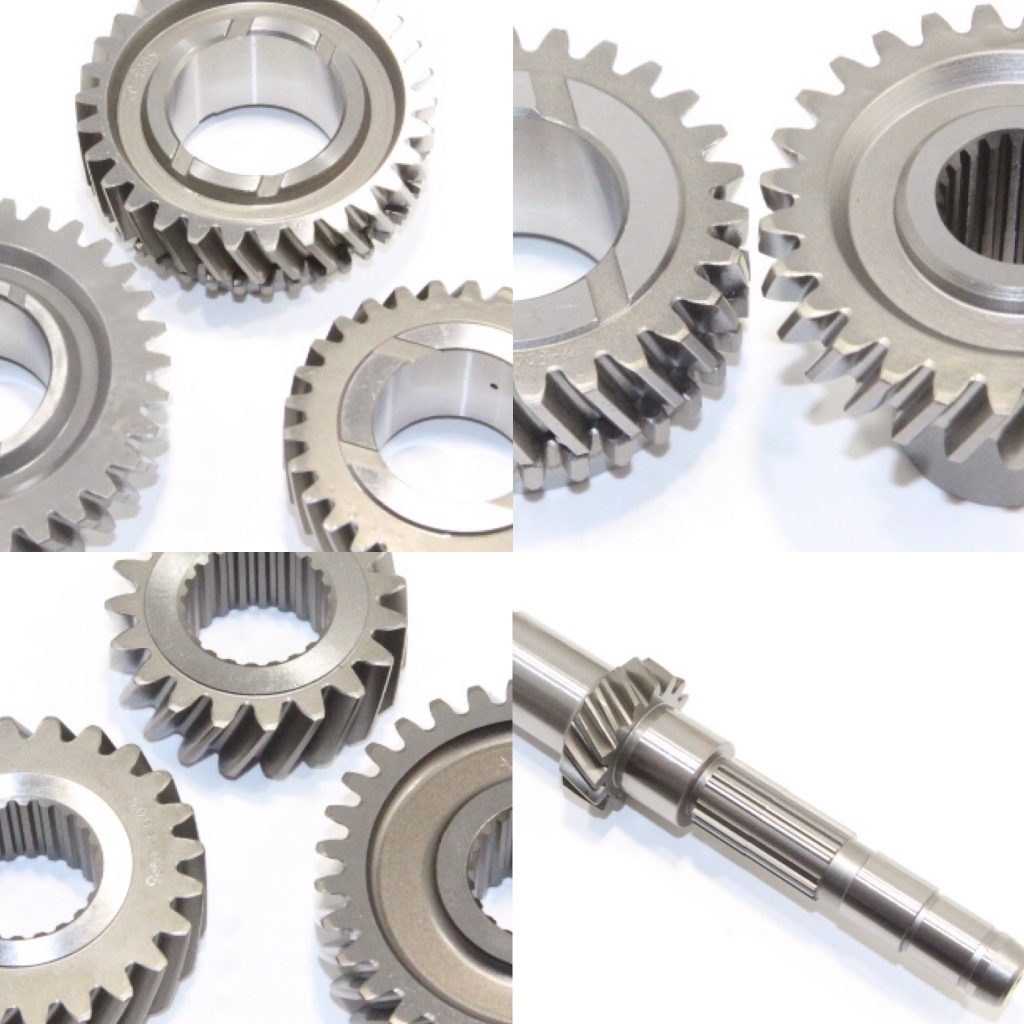 Thank you for checking the RHDJapan blog. Along with the new year also comes some pricing readjustment from manufacturers. We have received notification that MUGEN will have price increase of up to 50% on select items starting from 2018. We will be extending a discount on the whole lineup for the rest of the year.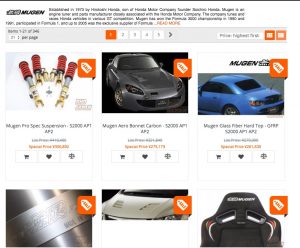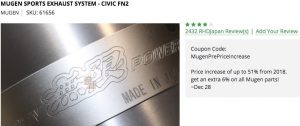 Welcome to the RHDJapan blog and cool greetings from mid-summer in Osaka. Introducing another campaign for popular tuning vehicles serious about tackling cooling.
The SARD Cooling Campaign help your vehicle maintain its cool in all driving applications.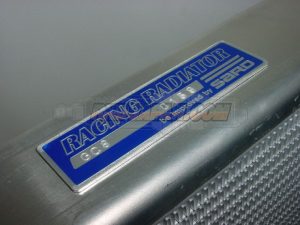 For applications that also have Cooling Thermostat available from SARD we will be extending a
100% discount on the thermostat in addition to 300 extra Reward Points!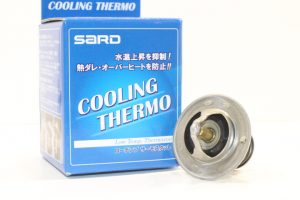 All other Racing Radiators that have no thermostat available will qualify for a 7% discount with 300 extra Reward Points! 
Hello from the RHDJapan blog. This campaign is to introduce the annual EXEDY Clutch Kit blow out campaign! Available on a couple select popular tuning engines and mostly Hyper Single Clutch Kits with a couple Carbon Series as well.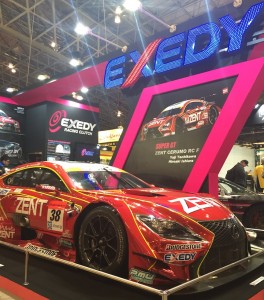 Up to 50% off MSRP! Up to JPY90,000 of MSRP!
Very Limited Availability!
Nissan: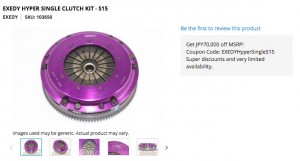 Toyota: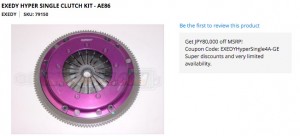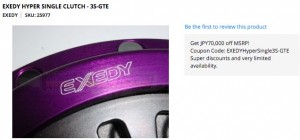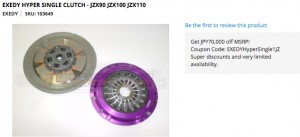 Honda: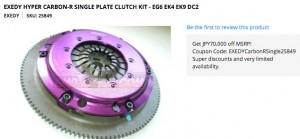 Mazda: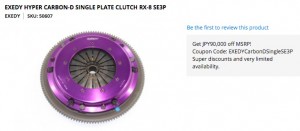 Subaru: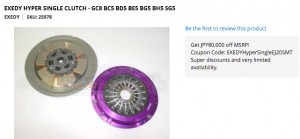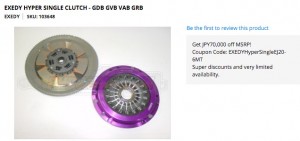 Many thanks for checking the RHDJapan blog. We have a couple more special campaigns for the end of the year Season! The next batch of Holiday FREEBIE Stocking Stuffers are as follows: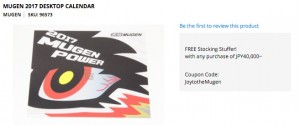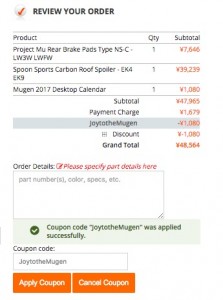 Limited Availability. Once stock is gone the message will disappear from the link.
Welcome to the RHDJapan blog! Here is a great campaign to highlight some more great savings from RHDJapan. This campaign includes a couple different discounts which add up to be by far the best pricing available. As noted in the previous blogs we now automatically apply discounts when purchasing more than one item from select brands. TODA Racing is one example in which we provide a JPY800 discount per each item over Qty1 purchased.
In addition, we are extending a 5% discount on any of the TODA Timing Belts when purchased in Qty 5 or higher. This is also on top of the Multiple Quantity Discount that is applied when several of the same part number is being purchased.
Therefore in this campaign we would have a JPY3200 discount for Multiple Qty purchased of  TODA product. A 5% (JPY4372) discount is further deducted in observation of this campaign. Further more the unit price of the item is reduced from JPY18749 to JPY18127  for another overall reduction of JPY3110.
With over JPY10,000 in additional discount this savings is enough to consider stocking up or going in as a group buy.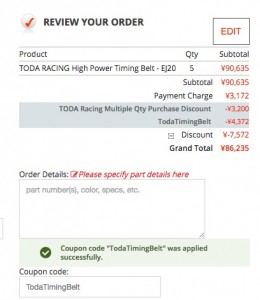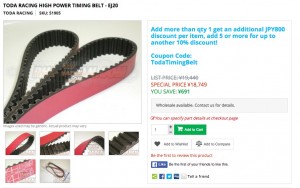 TODA RACING High Power Timing Belt - EJ20
TODA RACING High Power Timing Belt - AE101 AE111 4A-GE Black Top
TODA RACING High Power Timing Belt - 4G63
TODA RACING High Power Timing Belt - 3S-GE
TODA RACING High Power Timing Belt - AE101 4A-GE Silver Top
TODA RACING High Power Timing Belt - AE86 AW11 AE92
TODA RACING High Power Timing Belt - Roadster B6 BP
TODA RACING High Power Timing Belt - B16A