Greetings from the RHDJapan Blog. This batch of weekend specials will be a special one as the 7th of the 7th month is known as 7's Day for the RX-7 community. In observation. we will be including all RX-7 specialist brands in this batch of Weekend Specials!
We will also be including a special grouping of the JDM brands that have made the journey over to support the Bangkok International Auto Salon.
This weekend also marks the holiday known as Tanabata (七夕) Star Festival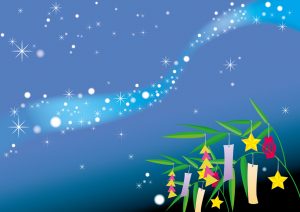 RHDJapan head office is located right next to the Amanogawa (天の川) river which is the Heavenly River aka Milky Way.
The following campaigns will all expire on July 9 8:30am Japan time:
 at least additional 6%~ discount on ALL parts from the following JDM Brands!
This week we have had a massive amount of very exciting campaigns added to the site. We have more upcoming so please stay tuned to the RHDJapan blog!
HKS Hipermax Coilover Campaign

This will be the last blog post for February, the RHDJapan team would like to extend a big thank you to all who have been coming back to the blog and a big hello to all of the new blog visitors.
It will be an exciting weekend with the Nostalgic2Days Classic Car Show in Yokohama. We plan on getting some coverage and picking up some goodies as well. Please stay posted!!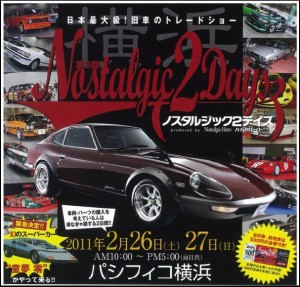 We now have more ongoing campaigns than ever before. Along with the ongoing Works Campaign, HKS Campaign in collaboration with this batch of Specials this will be a really special Weekend.
For this Weekends Specials, RHDJapan will extend an additional 6% discount off our regular sale price for a mix of 10 great brands!!
Use the new and improved pin-point search function for finer tuned searches.
Something extra this week for the Rotary people!
RE-Amemiya
In addition to the weekend specials we have a 40% discount available on the following
MOMO DRIFTING Steering Wheel!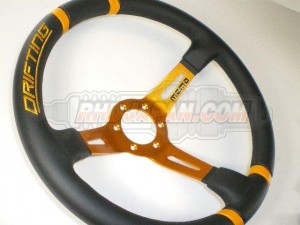 COUPON CODE : FBMOMODrift


Questo sarà il nostro ultimo blog per questo mese di febbraio, Tutto il Team di RHDJapan vi vuole ringraziare per essere tornati nuovamente a visitare il nostro Blog, e un caloroso benvenuto a tutti i nuovi visitatori!!
Questo Fine Settimana sarà davvero speciale con il fantastico raduno di auto storiche Nostalgic2Days svolto in Yokohama. Siamo intenzionati a fare un bel servizio su questo raduno e riuscire anche a recuperare alcuni oggetti speciali presenti al raduno, quindi state connessi!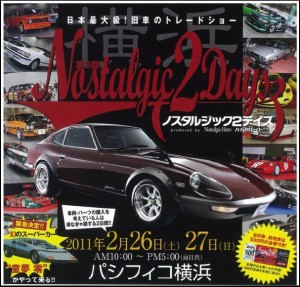 Abbiamo ora moltissime offerte ancora in corso, come non è mai successo! Assieme a tutte queste offerte, all' href="http://blog.rhdjapan.com/2011/02/21/closing-out-feb-with-the-works-campaign/">offerta sui produttori esclusivi, alla riduzione magazzino HKS e all'immancabile svendita del fine settimana, questo fine settimana sarà davvero speciale!
Per questo fine settimana, RHDJapan vi offre un aggiuntivo 6% di sconto nel nostro prezzo di vendita per una selezione di ben 10 Marchi!
Utilizzate il nostro nuovo motore di ricerca "Pin-Point" per perfezionare le vostre ricerche.
Un extra a tutti gli appassionati del motore rotativo!
RE-Amemiya
In aggiunta alla Svendita del fine settimana abbiamo anche un 40% di sconto sul fantastico volante MOMO DRIFTING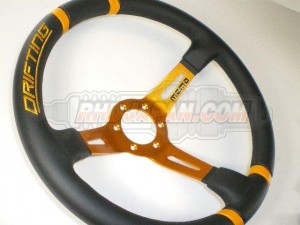 CODICE COUPON: FBMOMODrift
Per qualsiasi informazione contattate liberamente Amon in Italiano a questo indirizzo: support@rhdjapan.com
A presto con grandi nuove offerte dalla vostra affezionata RHDJapan!!


Ceci est le dernier post pour le mois de Février, l'équipe de RHDJapan tient à remercier grandement tous ceux qui nous suivent au fil des posts, et à saluer tous les nouveaux visiteurs.
Ce weekend promet d'être excitant avec le Nostalgic2Days Classic Car Show à Yokohama. Nous avons prévu de nous y rendre afin de couvrir l'événement et de récupérer quelques souvenirs au passage. Rendez pour un prochain post sur le sujet !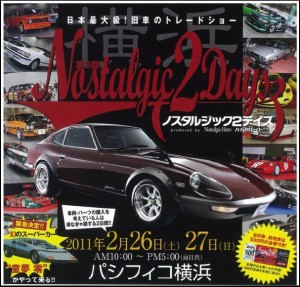 Nous avons maintenant plus de campagnes promotionnelles que jamais auparavant. Avec des campagnes telles que la Works Campaign, la HKS Campaign, en plus des promos spéciales du weekend, ce dernier promet d'être vraiment intéressant.
Pour ses promos du weekend, RHDJapan offre une remise additionnelle de 6% sur un ensemble de 10 grandes marques !!
Utilisez le nouvel outil de recherche amélioré afin d'affiner vos recherches avec plus de précision.
Et une bonne nouvelle pour tous les fans de moteur Wankel!
Et en plus des promos du Week end, nous avons 40% de réduction sur ceci :
MOMO DRIFTING Steering Wheel!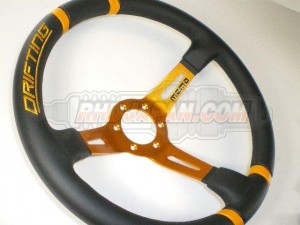 COUPON CODE : FBMOMODrift