Hello from the RHDJapan team and welcome to the RHDJapan blog and another month. For the whole month of June RHDJapan will be increasing the reward points another 500 (JPY2500) with the purchase of any Roll Cage. Make sure to request consolidation for further discount! This week we have started up a fresh campaign for the whole lineup of HKS Exhaust System. The whole lineup of 17 option colors for Silk Road engine torque dampers has also been added to the site.
Weekend Specials Additional 6% discount ~Jun 5
Other ongoing campaigns include the following:
Nardi Steering Wheel Promotion Campaign
TRUST GReddy Sirius Meter Campaign
Ohlins Suspension Campaign
HKS Suspension Campaign
Special extended debut campaign for highly sought after TRUST Sirius Boost Meter & Control Unit (in stock too!)
For the most serious enthusiast there is a very special limited offer on select full brake kits from the legends in brake performance, Endless!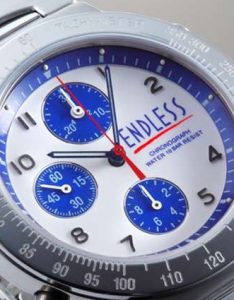 Get a super stylish original wrist watch as a FREE service with select Race Braking Caliper Kits by Endless!
Please send your set requests through the contact form for items not available on the RHDJapan site.