Hello from Japan and Sunny Tokyo along with the RHDJapan team! With the popularity of the other Muffler campaigns, we have been preparing another great muffler campaign with the option for consolidation on shipping for even further savings!
Specifically for this campaign we have just listed the full lineup of all series mufflers from the great tuning parts manufacturer HKS!!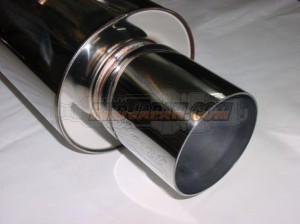 For the consolidation part of this campaign, RHDJapan will be offering extra consolidation on shipping for other items purchased along with the muffler and shipped via DHL or FEDEX.
If you are interested in taking advantage of this extra offer please create a test order on the RHDJapan website. This is done by adding the muffler of choice along with other items to your shopping cart and proceeding to check out from the site by selecting the bank transfer option(this is to log your request and there is no obligation to pay).
Once you have received your new order number please send it to us at rhdjapan@rhdjapan.com with 'Test Order' in the subject.
In addition to the consolidation on shipping and to celebrate the Complete lineup of HKS mufflers added to the site we would like to extend an introductory offer of an additional 6% discount until the 30th of August!
This campaign will be ongoing for the next 7 weeks and will give enough time to shop around as you like.
For those who are ready to purchase, we have another great offer for you!!
Limited to the first two purchases, RHDJapan will offer a 'Keep Rollin' T-shirt from HKS. This was a limited production Charity T-shirt released from HKS which were close to sold out of the first day of sales!!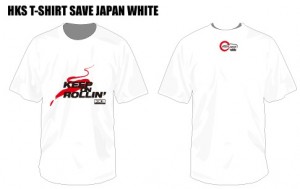 Big respect to HKS for making the efforts to help support the people still suffering in the Tohoku region.
Luckily we were able to pickup a couple before they were all sold out and would like to provide them to
a couple customers would like like to show their support.
We have one in size L and one in LL. Please act quickly if you would like one!!
*Additional discount will be applied once items are added to shopping cart.
All HKS Mufflers for Mitsubishi
Other on-going campaigns:
RALLIART Discontinuation Sale ~July 30
HKS EVC 5 Campaign Limited Availability!
APP Braking Campaigns ~July 28
TRUST Power Up Campaign RB26 Limited Availability!!
HKS FREE Spark Plug Campaign ~August 24
TRUST Suspension Campaign ~Aug 30
TRUST Muffler Campaign ~August 30
TRUST Cooling Campaign ~August 30