Welcome to the RHDJapan blog and Happy New Year to all from the RHDJapan Team.  We are starting off 2012 with a big cooling campaign from HPI!  This campaign is released as a celebration of the HPI appearance at 2012 Tokyo Auto Salon and will therefore only be available for a short period of time.
For those attending the Tokyo Auto Salon look for the HPI booth and their many great products along with tuning cars in Hall 3. For those people that will not be able to attend, we will be covering the event from different sources. Keep an eye out on the RHDJapan FB Wall for coverage!
You can add any of the items in the links below to your shopping cart to see your additional discount and total shipped price to your location.
In this campaign RHDJapan will be extending an additional 22% off the full lineup of HPI Evolve Series Radiators!!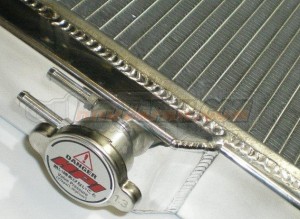 R32 R33 R34 C35 JZX90 FD3S
Lancer Evolution CP9A CN9A CT9A
In addition we will also be offering the same 22% discount on the newly developed Radiator Rescue as well!!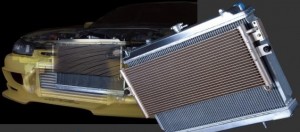 FD3S RX-7
Radiator and Rescue Set for Z34
For those looking for increased cooling of transmission and differentials we will also be offering an additional 18% discount on these oil coolers as well!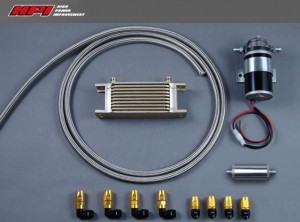 Lastly, we will be offering a 32% discount on the MSRP for any of the vehicle specific Oil Cooler Kits from HPI!
If you would like to get pricing for an Oil Cooler Kit please send a request with the part number to us with 'HPI Cooling' in the subject through the contact form on the site.
Updated often and now FREE Shipping on select clearance items!!
Looking for other used, discontinued or new old stock parts? check out our new service at BIDJDM
Charity Campaigns