Hello from the RHDJapan blog and TGIF! As the calender turns to December this weekend, we have now entered the point where most shipments of 'made to order' items will be delayed until 2013. There is still some time for those in a hurry for the end of the year. If you are in a rush, please remember to check the Holiday Schedule prior to placing your order.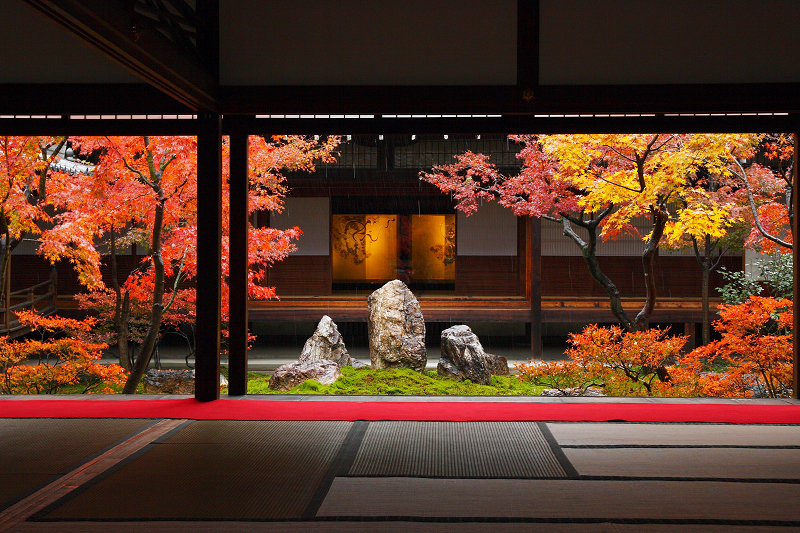 RHDJapan will be extending an additional 6% discount on some select manufacturers until 9:00a.m Monday, December 3
This additional discount will also be further applied to all items on Clearance!!
Campaigns:
Coil Over Campaign ~Limited
Project Mu Double Up Campaign ~Dec 14
D-Max Big Aero Campaign ~Limited
10% off all Okuyama/Carbing Products ~2013
APP HID Lighting Campaign ~Dec 21
SARD Catalyzer Campaign ~Jan 31
Charity Campaigns
Save Japan Charity Jacket w/ RHDJapan Patch
Welcome to the RHDJapan blog and Happy New Year to all from the RHDJapan Team.  We are starting off 2012 with a big cooling campaign from HPI!  This campaign is released as a celebration of the HPI appearance at 2012 Tokyo Auto Salon and will therefore only be available for a short period of time.
For those attending the Tokyo Auto Salon look for the HPI booth and their many great products along with tuning cars in Hall 3. For those people that will not be able to attend, we will be covering the event from different sources. Keep an eye out on the RHDJapan FB Wall for coverage!
You can add any of the items in the links below to your shopping cart to see your additional discount and total shipped price to your location.
In this campaign RHDJapan will be extending an additional 22% off the full lineup of HPI Evolve Series Radiators!!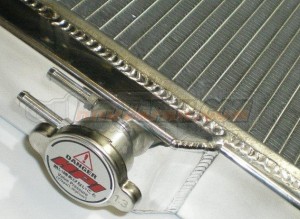 R32 R33 R34 C35 JZX90 FD3S
Lancer Evolution CP9A CN9A CT9A
In addition we will also be offering the same 22% discount on the newly developed Radiator Rescue as well!!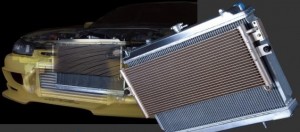 FD3S RX-7
Radiator and Rescue Set for Z34
For those looking for increased cooling of transmission and differentials we will also be offering an additional 18% discount on these oil coolers as well!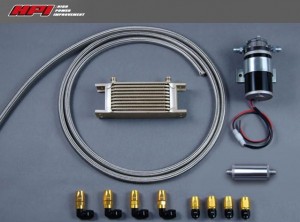 Lastly, we will be offering a 32% discount on the MSRP for any of the vehicle specific Oil Cooler Kits from HPI!
If you would like to get pricing for an Oil Cooler Kit please send a request with the part number to us with 'HPI Cooling' in the subject through the contact form on the site.
Updated often and now FREE Shipping on select clearance items!!
Looking for other used, discontinued or new old stock parts? check out our new service at BIDJDM
Charity Campaigns
Bonjour et bienvenue à tous sur le Blog de RHDJapan, toute l'équipe tient à vous présenter ses voeux pour cette nouvelle année. Nous démarrer 2012 avec une offre des plus alléchante portant sur les pièces de refroidissement de chez HPI!
Cette offre intervient pour célébrer la présence de HPI au Tokyo Auto Salon de 2012 et par conséquent cette offre sera disponible seulement sur une courte période.
Pour tous ceux d'entre vous qui ont la chance d'assister au Tokyo Auto Salon, n'hésitez pas à vous arrêter au stand de HPI pour aller admirer leurs fabuleux produits ainsi que leurs véhicules de démonstration dans le Hall 3. Et pour tous ceux qui ne pourront pas faire le déplacement, nous allons couvrir l'évènement grâce à différentes sources. Alors gardez un oeil sur le Mur FaceBook de RHDJapan!
Vous pouvez ajouter n'importe lequel des articles listé ci-dessous à votre Caddie et voir la remise offerte ainsi que le prix total frais de port inclus jusqu'à chez vous!
Grâce à cette offre extraordinaire RHDJapan vous offre une remise supplémentaire de 22% sur l'ensemble de la gamme des radiateurs de la série Evolve de chez HPI !!!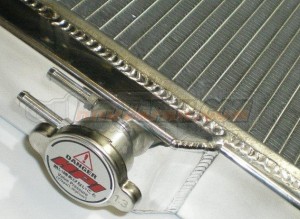 R32 R33 R34 C35 JZX90 FD3S
Lancer Evolution CP9A CN9A CT9A
En plus nous vous offrons également une remise de 22% sur les radiateurs Rescue qui viennent seulement d'être développés!!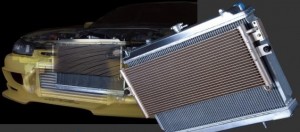 FD3S RX-7
Radiator and Rescue Set for Z34
Et pour ceux qui chercheraient à améliorer le refroidissement de leur transmission et differenciels, nous proposons une remise supplémentaire de 18% sur les oil coolers!!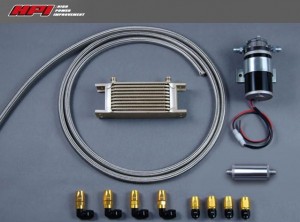 Et pour finir nous allons offrir une remise de 32% sur le prix public de tous les Oil Cooler Kits from HPI quel que soit le véhicule concerné!
Si vous souhaitiez obtenir votre tarif pour un Oil Coller Kit, merci de nous envoyer une requête avec le part number correspondant et "HPI Cooling" en sujet dans le formulaire de contact présent sur le site.
Mis à jour régulièrement et avec maintenant des fraid de port offerts sur une sélection d'articles destockés!!
Une envie de pièces d'occasion, ou de pièces qui ne sont plus fabriquées, ou d'articles typiquement japonais ?Jetez un oeil sur notre tout nouveau service : bidJDM

Offres caritatives