Welcome to the RHDJapan Blog.  Another week has come and gone and we are now fully back up to speed from the Golden Week Holiday. On the 21st we are lucky enough to be in the viewing range of the
annular solar eclipse. If you are also in a part of the world within the viewing range make sure to check it out!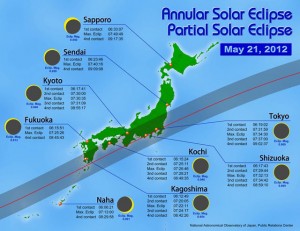 Like we do every Friday, RHDJapan will be extending an additional 6% discount on some select manufacturers until 9:00a.m Monday, May 21.
This additional discount will also be further applied to all items on Clearance!!
Campaigns:
MSC Challenge Campaign ~Limited Offer
GP Sports Double Up Campaign ~May 30
Project Mu Double Up Campaign ~June 15
APP HID Lighting Double Up Campaign ~June 28
SARD GT Wing Campaign ~June 29
TRUST Cooling Campaign ~July 30

Charity Campaigns