As the seasons change and things start to warm up we are also approaching that time of the year referred to as the Golden Week Holiday. This year the official holidays are the 29th of this month along with the 5th and 6th of May however some of the manufacturers have decided to close up shop for the whole last week of April and open back up on the 7th of May. The RHDJapan team will continue to process orders daily and ship everyday normal work day. Please understand that there may be some delays experienced from the Golden Week.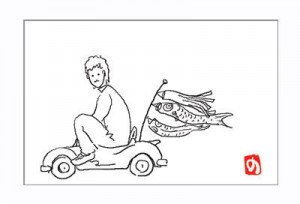 Starting off the Golden Week is Showa-no-Hi which is a commemoration of the Showa Period
Any JDM automobile manufactured prior to 1990 would be considered to be a Showa period vehicle (any vehicle manufactured after this time frame would be considered in the Heisei Period). Although it has been over 20 years since the end of Showa RHDJapan is always proud to help provide quality parts for these great machines of the late 70's and 80's. These are the machines that started the tuning scene here is Japan and we still give them maximum respect.
In celebration of the great machines from the Showa period RHDJapan will be extending an additional 6% discount on some select manufacturers that have been around since the era and those that continue to pay special tribute  to vehicles from this era. This special round will be ongoing until May 5th midnight