Hello from the RHDJapan Blog. It has been a big week for new campaigns with 6 new ones just started up!
New Campaigns:
APP Brake Line & Fluid Campaign
HKS GT-RS SR20DET Last Chance Campaign
Mugen Calendar Present Campaign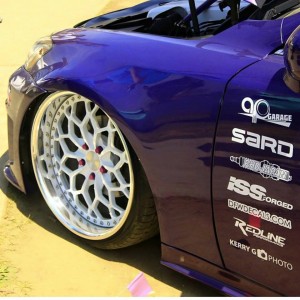 From street and show to the most competitive motorsports scene it is an honor for RHDJapan to be the supplier of choice for so many enthusiasts.
As the year comes to a close RHDJapan will be putting up many more campaigns and special offers. Keep posted here for the best deals around!
WEEKEND Specials:
Ongoing Campaigns:
Something very special for the World Time Attack fans!
SARD Sports Catalyzer Campaign
APEX Campaigns - Power Intake Filters
Last production LOT pre-discontinuation sale on select SARD injectors:
LAST CHANCE TO PURCHASE
EXTRA 7% DOWN
3S-GTE, 1JZ-GTE, 2JZ-GTE, EJ20, VG30DETT
3S-GTE, 1JZ-GTE, 2JZ-GTE, EJ20, VG30DETT 
CA18DET, SR20DET 13B, RB26ETT, 4G63
Revival of the Sparky-kun NGK character strap FREEBIE & Discount while weekend specials last
8% off all DEFI meters until the end of the year!
Tagged as: Apex'i, Blitz, FEED, Fujita Engineering, Fujitsubo, K1 planning, KTS, MoonFace, Nagisa Auto, Naprec, Nismo, Ohlins, RE-Amemiya, Sard, TEIN, TRD, VARIS, Voltex, Works Bell
Comments Off