Hello from the RHDJapan Blog.   have started a campaign for the ORC Series Clutch Kits which will be ongoing until the end of January.
Tonight the RHDJapan team will be celebrating our end of the year party, Bounenkai (忘年会).
I would like to give thanks to the whole RHDJapan crew for such a wonderful job throughout the year and the customers who have supported our services. Big Thanks! 
The Sankyu Campaigns for select HKS and TRUST items have been quite popular. We have expanded the subcategories for more items to qualify for the discounts and the FREEBIES!
The expanded subcategories are as follows:
HKS
Oil Pans, Baffle Plates & Differential Covers
  TRUST/GReddy
Throttle Bodies, Intake Plenums, Surge Tanks & Parts
Oil Pans, Baffle Plates & Differential Covers
 Starting from this blog we will offering a jumbo sized poster from Top Secret highlighting their sole run at World Time Attack in the R35 Class at the home of WTAC Eastern Creek Raceway. This is a great collectors item for fans of Smokey Nagata, Tarzan Yamada , World Time Attack and the legendary tuning shop Top Secret. Although Smokey continues to participate in various motorsport challenges across the globe we surely hope to see his return to WTAC again!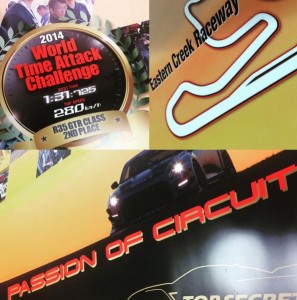 Get 3.9% off and this wonderful poster included with any of the parts in the following categories of the Top Secret lineup:
Coupon Code:
TopSecretSanKyu
WEEKEND Specials:
Ongoing Campaigns:
APEX Campaigns - Power Intake Filters
APP Brake Line & Fluid Campaign
DEFI all parts campaign
HKS GT-RS SR20DET Last Chance Campaign
HPI Rollcage with Sidebar Campaign
King of Europe fans only Campaign
Mugen Calendar Present Campaign
NGK Sparky Kun character strap FREEBIE 
SARD Sports Catalyzer Campaign
SARD Fuel Campaign for select Fuel Pumps, Regulators, Injectors
SARD Injector Last Chance Sale
650cc - 3S-GTE, 1JZ-GTE, 2JZ-GTE, EJ20, VG30DETT
800cc - 3S-GTE, 1JZ-GTE, 2JZ-GTE, EJ20, VG30DETT 
800cc - CA18DET, SR20DET 13B, RB26ETT, 4G63