Hello from the RHDJapan blog. Starting from this upcoming Monday we will enter the last 10 business days of the year which is standard processing time (5~10 working days). Therefore orders placed from this weekend may not necessarily ship out before the end of the year break even if the items are not reported to be on backorder.
The RHDJapan team will be processing and shipping out everything possible before the end of the year however there are no guarantees that we can ship by our last shipping day on the 25th.  Although we will back shipping orders from the 6th we expect to receive a bulk of the orders that were on hold from after the 8th day of 2016.
If you have in inquiry of utmost urgency please feel free to call during our business hours (M~F 9:00~6:00pm JST).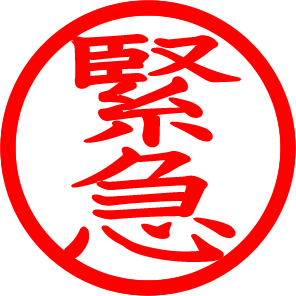 緊急 (kin-kyu) emergency
Just released by HKS, we have listed a wide array of stickers, apparel and other goodies never available until now! Great little items for the many fans of the godfather of JDM, HKS!
WEEKEND Specials:
Ongoing Campaigns:
Super Now Sticker Set Campaign
APEX Power Intake Filter Campaign
APP Brake Line & Fluid Campaign
DEFI all parts campaign
NGK Sparky Kun character strap FREEBIE
SARD Sports Catalyzer Campaign
SARD Fuel Campaign for select Fuel Pumps, Regulators, Injectors
SARD Injector Last Chance Sale
650cc - 3S-GTE, 1JZ-GTE, 2JZ-GTE, EJ20, VG30DETT
800cc - 3S-GTE, 1JZ-GTE, 2JZ-GTE, EJ20, VG30DETT 
800cc - CA18DET, SR20DET 13B, RB26ETT, 4G63
Fans Campaigns:
King of Europe fans only Campaign
World Time Attack fans only Campaign
San-Kyu (Thank You) Campaigns:
HKS Sankyu & Keychain Campaign
TRUST San-Kyu & Calendar Campaign
Top Secret San-kyu & Poster Campaign
Steering Wheel San-Kyu Campaign
Calendar Campaigns:
Mugen Calendar Present Campaign
 NISMO Calendar Campaign
 STI Calendar Campaign
Greetings from a chilly Osaka. Winter has set in, gloves are required when riding any bikes. This year seemed to have flown on by and we hope that everyone had many great memories from it. But there is still lots of time left in this 2015 and lots to cover so let's get to it!
As we enter December it is time to go over the end of the year schedules. The majority of the companies will be finishing with shipping out on the 25th and the RHDJapan team will have our final packing day on the 25th as well. We will continue to process orders continually so that we can get all of our orders for the New Year in as soon as it begins. Normal work schedule for the majority of places including RHDJapan shipping will resume on the 6th day of January 2016.
RHDJapan is proud to announce that we finally got another legendary company listed on the site!!
The ultimate in Shokunin level craftsmanship for steering wheels:

such a cool logo too!
These are the craftsman whom carefully stitch together some of the coolest racing level steering wheels. The manufacturer behind many other highly regarded brands.
ATC been outsourced to create some super customized designs at top quality for these places:
PRODRIVE
Currently under renewal and old version is discontinued. Price and release date is still undecided however here is a sneak peek!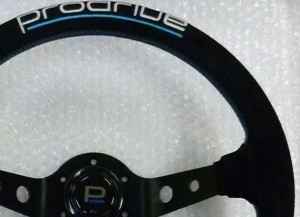 RHDJapan exclusive!!?
There are so many great steering wheels available in Japan.
In the holiday spirit we would like to offer a SanKyu Special on all Steering Wheels for the rest of the 2015!!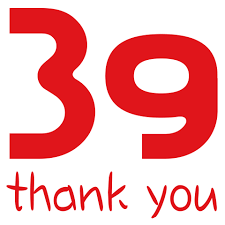 This will be an additional 3.9% discount on price
along with an extra JPY500 worth of bonus points!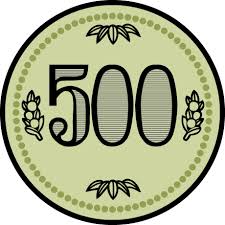 that almighty big and heavy JDM coin!  also known as The Big Nickel!
SankyuBigNickelSteering as the coupon code will provide this extra savings.
We always get requests for extra stickers and many times they are difficult to come by. For a limited time only RHDJapan will be giving a 100% discount on the legendary Americana style logo Sticker Set by Super Now!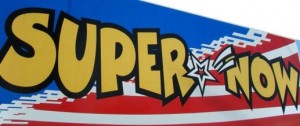 This discount is applied when stickers are purchased with other select SuperNow products.
Keeping the Weekend Specials going strong as well!
WEEKEND Specials:
Ongoing Campaigns:
APEX Campaigns - Power Intake Filters
APP Brake Line & Fluid Campaign
DEFI all parts campaign
HKS GT-RS SR20DET Last Chance Campaign
HPI Rollcage with Sidebar Campaign
King of Europe fans only Campaign
NGK Sparky Kun character strap FREEBIE 
SARD Sports Catalyzer Campaign
SARD Fuel Campaign for select Fuel Pumps, Regulators, Injectors
SARD Injector Last Chance Sale
650cc - 3S-GTE, 1JZ-GTE, 2JZ-GTE, EJ20, VG30DETT
800cc - 3S-GTE, 1JZ-GTE, 2JZ-GTE, EJ20, VG30DETT 
800cc - CA18DET, SR20DET 13B, RB26ETT, 4G63