Greetings from the RHDJapan crew and a sunny Osaka. Many thanks to those who have taken advantage of the Osaka Auto Messe campaign as well. RHDJapan will continue to bring more and more great deals and original offers.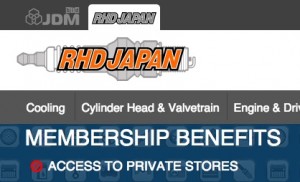 Remember to log in and see the addition of members only private stores!
We will have some blow out clearance specials that will be announced on our FB page as they are listed. Already some items have been listed at 50~80% off! Many more items have been updated between 10~25%.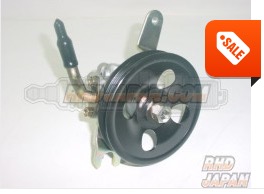 All items with special pricing will be noted with the SALE banner on the site.
WEEKEND Specials:
ADVANCE Alternator Campaign (bumped up to 20%!) ~Feb 24
FREE HKS GT1000 Surge Tank Campaign ~Mar 30
FREE HKS EVC Boost Controller Campaign ~Mar 30
HKS Hipermax IV SP Suspension Campaign ~Mar 30
Super Now Sticker Campaign ~Supplies Last
ORC Clutch Campaign Silver Nugget ~Mar 30
KAAZ LSD & Oil Campaign ~Supplies Last
APP SFIDA Brake Pad & Fluid Campaign ~Supplies Last
Exedy Clutch Campaign ~March 30
Calendar Campaigns:
HKS Muffler & Wall Calendar Campaign  ~supplies run out
Cusco Poster Calendar Campaign ~supplies run out
Mugen Calendar Campaign ~supplies run out (now also available with select items from: Spoon, J's Racing, FEEL's and Seeker)
Fujitsubo Wall Calendar +Points Campaign ~supplies run out
Exedy Calendar Campaign +Bonus Points ~supplies run out
Top Secret Poster Calendar +Bonus Points ~supplies run out