Hello once again from the RHDJapan team. Straight to the point this week, below are the
WEEKEND Specials:
Greetings from the RHDJapan blog and team. With the beginning of the New Year also comes the annual Tokyo Auto Salon. This very special batch of weekend specials will pay tribute to the many different manufacturers/shops that year in and year out relentlessly work to make the Tokyo Auto Salon the absolute best event dedicated to the JDM enthusiasts.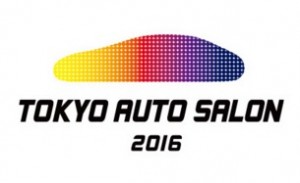 This special batch of weekend specials will have 100 different brands & manufacturers included!
This campaign will be going on for one whole week and will end on 22 Jan 12:00am JST. For any consolidation quotes placed before the expiration of the campaign you will have until the end of January to finalize the order.
Add any of the products from any of the  100+ manufacturers listed below to your shopping cart to get the additional 6% discount applied along with the total shipped price to your location!
Option, G-Works, Drift Tengoku
Happy New Year from the RHDJapan Team and wishing everyone a great start to 2016!
Marking the beginning of every New Year comes the Coming of Age National Holiday. In observation of this holiday we will not be able to ship items on this upcoming Monday the 11th.
初荷 (Hatsu-ni) 本年もよろしくお願い致します
The first shipments of the New Year were taken care of this week and thank you for your continual support of RHDJapan!
WEEKEND Specials: