Greetings from the RHDJapan blog. We are pleased to see the addition of two more vehicles to the very select lineup of premium exhaust systems by Toyota specialists SARD. The popular GR Yaris GXPA16 and GR Supra DB42 have been included to the Ti-Z Full Titanium Muffler lineup joining the ranks of the Lexus RC-F USC10, Mark X GRX133, ZN6 ZC6, IS 250 / IS 350 GSE20 GSE21 GSE25
Tagged as: DB42, GR Supra, GRYaris, GSE20, GSE21, GSE25, IS250, IS350, Lexus RC-F USC10, Mark X GRX133, markx, ZN6 ZC6
Comments Off
Welcome to the RHDJapan blog. Although this campaign is only for a select group of Toyota and Lexus applications lots of great campaigns have been started and will be ongoing until the end of the year!
RHDJapan will be extending a JPY15,000 discount on the premium Torsen Racing LSD from SARD: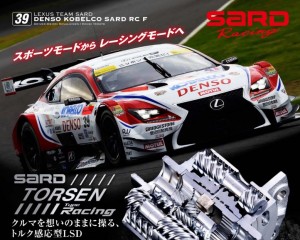 HKS Supercharger Campaign has started up, click link to see which items qualify and click the items with the Sale icon to see the details!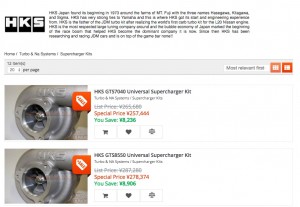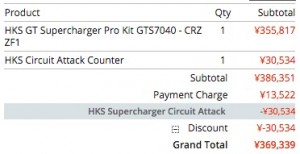 Tagged as: AP1, BRZ, CPV35, CRZ, Fairlady Z, GRS184, GSE21, gt supercharger, HKS, Lexus, S2000, super charger, VQ35, VQ35DE, Z33, ZC6, ZF-1, ZN6
Comments Off