Thank you for checking the RHDJapan blog. With the changing of the seasons also comes new campaigns to finish off the last quarter of the year. This year is very special with the half century anniversary of one of the top names in JDM tuning performance, Tomei!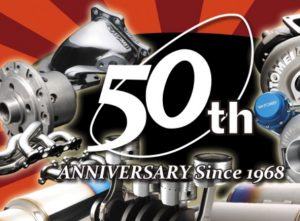 In celebration, RHDJapan is extending an additional 13% discount off of the Expreme Ti series Y-Pipe for Z33!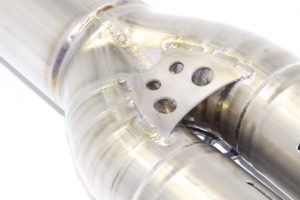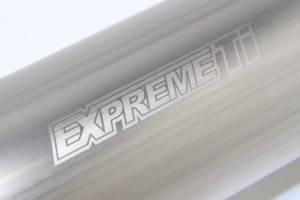 Available until Coupon Code message disappears in listing.
Welcome to the RHDJapan blog and cool greetings from mid-summer in Osaka. Introducing another campaign for popular tuning vehicles serious about tackling cooling.
The SARD Cooling Campaign help your vehicle maintain its cool in all driving applications.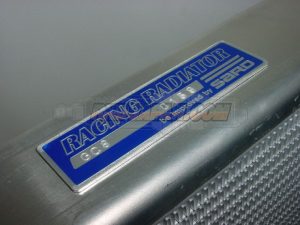 For applications that also have Cooling Thermostat available from SARD we will be extending a
100% discount on the thermostat in addition to 300 extra Reward Points!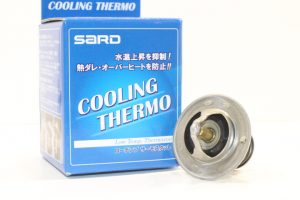 All other Racing Radiators that have no thermostat available will qualify for a 7% discount with 300 extra Reward Points! 
Greetings to the Season from the RHDJapan team. With the new year also comes some price adjustments from the manufacturers. We have received word of price increase on select Supercharger Kits from HKS. All items that will be increasing in price will have a pre-price increase discount noted by the SALE icon on the site.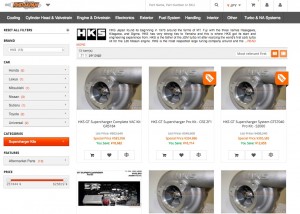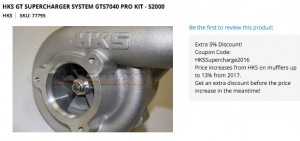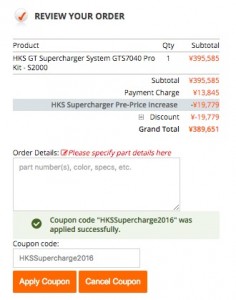 HKS Supercharger Campaign has started up, click link to see which items qualify and click the items with the Sale icon to see the details!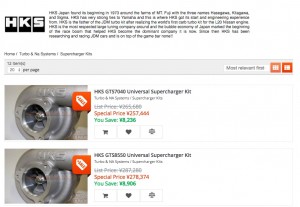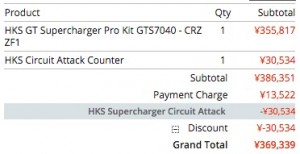 Nagisa has come through in support of the Old School JDM Legends with the release of the Roll Center!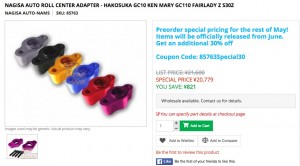 Get a one-time major discount on the first lot to be manufactured! Deadline for manufacturing will be the end of this month.
ONGOING CAMPAIGNS:
The first campaign includes a FREE T-Shirt with the purchase of select goods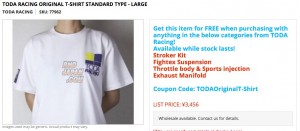 This campaign is specifically for K20 K24 F20 and F22 owners looking to upgrade the chain and tensioner at the same time.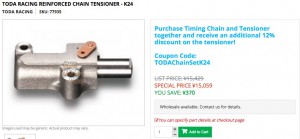 Silver Nugget Clutch Kit Campaign for all Clutch Kits!  ~End of May
Categories have been expanded and points increased while the final calendars are still available:
HKS Bonus Points & Wall Calendar Campaign  ~supplies run out
The semi-annual  Project Mu Brake Pad Campaign back to bring a nice discount for set purchases.
Cusco Poster Calendar Campaign ~supplies run out
Top Secret Poster Calendar +Bonus Points ~supplies run out
Mugen Calendar Campaign (available with Spoon, J's Racing, FEEL's and Seeker)
Fujitsubo Wall Calendar +Points Campaign ~supplies run out
Super Now Sticker Campaign ~Supplies Last
KAAZ LSD & Oil Campaign ~Supplies Last
APP SFIDA Brake Pad & Fluid Campaign ~Supplies Last
Welcome to the RHDJapan blog and wishing everyone a great month of September! Introducing a great campaign for the godfather of JDM, Fairlady Z by the Z Specialists, Central 20!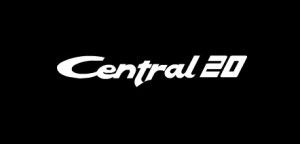 In this campaign, RHDJapan is proud to announce some major discount on the Cooling Bonnets for the Z32 and Z33!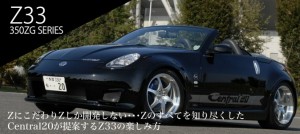 Additional JPY25,000 discount on Carbon Fiber (Z32, Z33)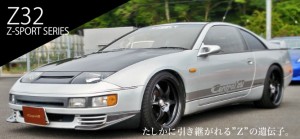 Additional JPY20,000 discount on FRP (Z32, Z33)
This is the first time we have been able to extend such great pricing on these items and the offer will be ending at the end of September.
Don't own a Z or looking for a different manufacturer? Make your own big savings by
picking up any two bonnets and having them shipped at the price of 1.
If interested please create a test order and send us the order number for final evaluation
Campaigns
BLITZ SE Intercooler Campaign ~Oct 15
TEIN Suspension Campaign ~Sept 27
Charity Campaigns
Save Japan Charity Jacket w/ RHDJapan Patch