Hello and Seasons Greetings! We are about to go on a Festive round of FREEBIES to close out the year. With the help of your support we have been able to collect quite a bit of different goods and products from a variety of great JDM Brands.
Round #6
Dixcel Thermal Strips
A great extra item for those looking to gather data and fine tune braking system for optimum performance.
*Offers will require an order to be processed or a processing order
**Only one FREEBIE offer available per order
Thank you for checking the RHDJapan blog. With the changing of the seasons also comes new campaigns to finish off the last quarter of the year. Proud to introduce a campaign that will only be available with RHDJapan providing a great opportunity for some premium quality tuning parts from TODA Racing!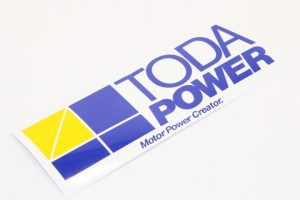 RHDJapan is extending an additional 10% discount on the whole lineup of Big Throttle Body from Toda Racing!