Hello from the RHDJapan team and blog. For those who have become accustomed to the great many campaigns that we continually make available along with the ritual Weekend Specials we are providing one more reason to continually check back on the RHDJapan blog with the Weekday Pop Special!!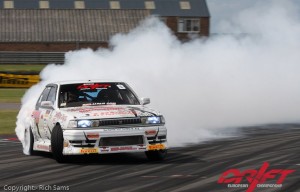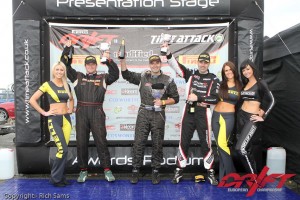 Declan Hicks piloting the RHDJapan Works JZX81 finishing 2nd place in Round 6 of EDC
(photo courtesy of Rich Sams Photography)
The discount structure will be a little bit different than our Weekend Specials and will provide more incentive to consolidate your orders with RHDJapan.
The discount rates for our Weekend Specials are 6% on all parts per the manufacturers listed however with the Weekday Pop Special the discount rate will be 4% applied to everything in your shopping cart!
These specials will be more random in timing and time-frame, running from one day up to three and will normally be only a couple select brands. Included will be brands that are normally not seen on the weekend specials nor on regular campaigns.
In our second batch of Weekday Pop Specials we will have 3 brands and it will be going on until Sept 2, 9:00am (JST)
The brands that will be included are as follows:
Campaigns
SARD Catalyzer Campaign ~Sept 30
Revolution WTAC Podium Campaign~Sept 10
SPOON Rigid Collar Campaign ~Sept 30
Mazda Festa Charity Goods Campaign Limited Availability