Greetings and welcome to the RHDJapan blog. We have now official finished with the Rainy Season and have entered Summer, the time for Matsuri! Over the last weekend the Gion Matsuri in the cultural heart of Kyoto just finished up and we look forward to many more exciting festivities to come.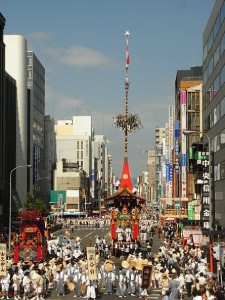 Like we do every Friday, RHDJapan will be extending an additional 6% discount on some select manufacturers until 9:00a.m Tuesday, July 23
This additional discount will also be further applied to all items on Clearance!!
Campaigns:
TRUST Cooling Campaign ~July 30
APP HID Lighting Campaign ~July 28
APP Brake Line & Pad Campaign ~July 31
Endless Brake Kit Campaign ~August 10
RE-Amemiya WTAC 2012 Campaign ~August 13
ARC Cooling Campaign ~August 17
HKS FREE EVC Campaign ~August 24
SARD Cooling Campaign ~August 30
HPI Cooling Campaign ~August 30
HPI Intercooler Campaign ~August 30
TRUST GReddy Suspension Campaign ~Aug 30
TEIN Suspension Campaign ~Sept 27
Charity Campaigns
Save Japan Charity Jacket w/ RHDJapan Patch