Hello from the RHDJapan Blog and crew. We have been able to keep the campaigns coming throughout the year and have been able to maintain over 10 different campaign for several months now. With the majority of the campaigns being cooling related this campaign will introduce something a little different. For anyone looking to upgrade their restrictive catalzyer with a clean high flowing unit a great opportunity has arisen!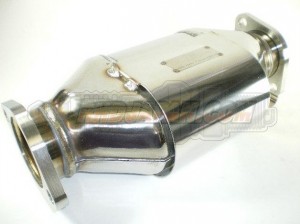 In this campaign we will be extending  an additional 7% discount on all HKS Metal Catalyzers until the 24th of August!
*Additional discount will be applied once items are added to shopping cart.
Mazda
Mitsubishi
Nissan
Fairlady Z Z33 Z34 Skyline Coupe CPV35
Subaru
Toyota
For any requests on other catalyzer from HKS please request through the contact form on the site.
Campaigns:
TRUST Cooling Campaign ~July 30
APP HID Lighting Campaign ~July 28
APP Brake Line & Pad Campaign ~July 31
Endless Brake Kit Campaign ~August 10
RE-Amemiya WTAC 2012 Campaign ~August 13
ARC Cooling Campaign ~August 17
HKS FREE EVC Campaign ~August 24
SARD Cooling Campaign ~August 30
HPI Cooling Campaign ~August 30
HPI Intercooler Campaign ~August 30
TRUST GReddy Suspension Campaign ~Aug 30
TEIN Suspension Campaign ~Sept 27
Charity Campaigns
Save Japan Charity Jacket w/ RHDJapan Patch
Un grand bonjour à tous du blog de RHDJapan et de toute l'équipe. Nous avons été à même de continuer à vous offrir des promotions tout au long de l'année et de tenir en place plus de 10 offres différentes simultanément pendant plusieurs mois d'affilée maintenant. Avec la grande majortité des offres liées au refroidissement, nous vous proposons aujourd'hui quelque chose de légèrement différent. Pour tous ceux d'entre vous qui souhaitent monter en grade leur actuel catalyseur pour un catalyseur de niveau suppérieur de propreté, il y a là pour vous une belle opportunité à ne pas laisser passer.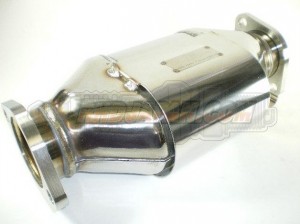 Pour cette offre RHDJapan ajoute une remise excpetionnelle de 7% supplémentaire sur tous les Catalyseurs métal de HKS, et ce jusqu'au 24 Août.
*La remise additionnelle est appliquée une fois que l'article est ajouté au Caddie.
Mazda
Mitsubishi
Nissan
Fairlady Z Z33 Z34 Skyline Coupe CPV35
Subaru
Toyota
Pour n'importe quelle demande de devis pour un catalyseur HKS, merci de placer votre demande par le formulaire de contact présent sur le site.
Offres :
TRUST Cooling Campaign ~ 30 Juillet
APP HID Lighting Campaign ~ 28 Juillet
APP Brake Line & Pad Campaign ~ 31 Juillet
Endless Brake Kit Campaign ~ 10 Août
RE-Amemiya WTAC 2012 Campaign ~ 13 Août
ARC Cooling Campaign ~ 17 Août
HKS FREE EVC Campaign ~ 24 Août
SARD Cooling Campaign ~ 30 Août
HPI Cooling Campaign ~ 30 Août
HPI Intercooler Campaign ~ 30 Août
TRUST GReddy Suspension Campaign ~ 30 Août
TEIN Suspension Campaign ~ 27 Septembre
Offres caritatives

Save Japan Charity Jacket w/ RHDJapan Patch
RHD Insta
No images found!
Try some other hashtag or username
Categories
Calendar
Pages