Hello from the RHDJapan Blog and welcome to another great Cooling Campaign! Among the other campaigns designed to help keep temperatures down in the engine bay we are proud to extend one more from veteran tuning parts manufacturer HPI! Celebrating 15 years in the tuning scene HPI continues to use their know-how and experience to continually EVOLVE their products.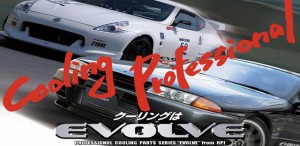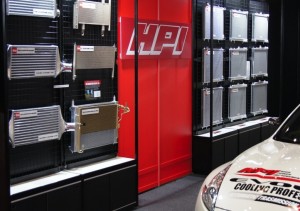 In this campaign RHDJapan will be extending an additional 15% off the full lineup of HPI Evolve Series Radiators!!
Lancer Evolution CP9A CN9A CT9A
In addition, RHDJapan will be offering an additional JPY5500 discount for any of the vehicle specific Oil Cooler Kits from HPI!
If you would like to get pricing for an Oil Cooler Kit please send a request with the part number to us with 'HPI Cooling' in the subject through the contact form on the site.
Campaigns:
D-Max S-Chassis Aerokit Campaign ~June 28
APP HID Lighting Double Up Campaign ~June 28
STi NBR Challenge Campaign ~June 29
SARD GT Wing Campaign ~June 29
TRUST Cooling Campaign ~July 30
APP Brake Line & Pad Campaign ~July 31
Endless Brake Kit Campaign ~Aug 10
ARC Cooling Campaign ~August 17
HKS FREE EVC Campaign ~Aug 24
SARD Cooling Campaign ~August 30
TEIN Suspension Campaign ~Sept 27
Charity Campaigns
Save Japan Charity Jacket w/ RHDJapan Patch