Welcome back to the RHDJapan blog and we are proud to announce another great opportunity for those looking for a top-quality Big Brake Kit!!
With the purchase of any Endless big brake kits RHDJapan will be extending a little some extra for our customers!!
Any of the following series of Big Brake Kits will qualify for this campaign:
Super micro6・4POT・Chibi6・Chibi6Wagon・6POT・Racing6・8PISTON・12PISTON・6POT Wagon・RacingMONO6 RacingMONO6r・Racing4・RacingBIG4・RacingMONO4・RacingMONO4r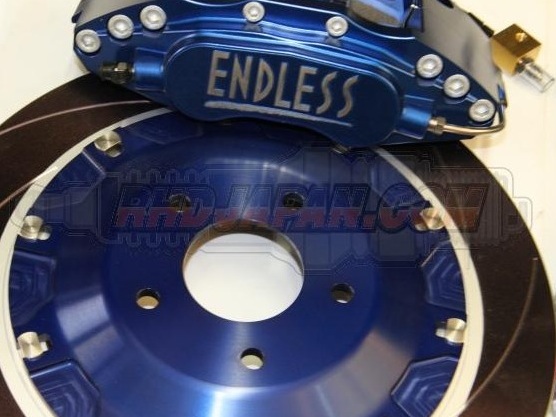 In this campaign, you will receive an extra set of brake pads! Along with your selection for your #1 choice of pads comes your chance to also try out another series of pads that you are interested in. If you are already certain of the best series of pads for your driving style you can always stay with 2 sets of your first choice as well.
The following caliper kits will only qualify for the Option A:
RacingMONO6・RacingMONO6r・RacingMONO4・RacingMONO4r
All pads with exception Circuit Compound, N84M, Type-S, W003 are available.
*Additional Shipping costs will be covered by RHDJapan.
In addition, 2pcs of the Endless Thermo Color Sensor will also be included!
Please add your pad information into the comments section at checkout from the site.
For any requests on kits that are not currently on the RHDJapan site please send the part number of your desired kit to support@rhdjapan.com
Campaigns:
SARD Racing Blow Off Campaign ~Oct 15
BLITZ SE Intercooler Campaign ~Oct 15
Blitz Radiator Campaign & Wagara Items ~Oct 19
Ignition and Spark Plug Campaign ~Oct 31
Charity Campaigns
Save Japan Charity Jacket w/ RHDJapan Patch