TGIF and welcome to the RHDJapan Blog! We are now continually offering our regular Weekend specials in addition to Pop Specials extending over the weekend for customers to get the best deal in their selected way.
Also, we have just started a new type of exciting campaign style in order to offer more select goodies from Japan to our customers!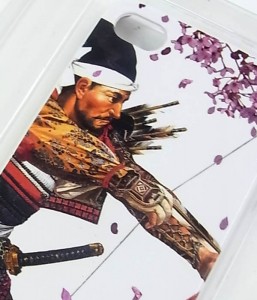 total JDMdesign iphone case available in the Wagara Campaign!
There are also still many FREEBIES available for any orders placed with RHDJapan! Make sure to check check and 'like' the RHDJapan FB page to get in on the extra offers from the team.
RHDJapan will be extending an additional 6% discount on some select manufacturers until 9:00a.m Monday, Sept 10
In addition, we have more specials going on in which the addition of any of the following brands to your cart will provide an additional 4% discount on everything in the shopping cart
*the 4% discount applied to the whole cart will take precedent when manufacturers from both offers are added to the shopping cart.
This additional discount will also be further applied to all items on Clearance!!
Campaigns:
SARD Racing Blow Off Campaign ~Oct 15
BLITZ SE Intercooler Campaign ~Oct 15
Blitz Radiator Campaign & Wagara Items ~Oct 19
Ignition and Spark Plug Campaign ~Oct 31
TEIN Suspension Campaign ~Sept 27
Central 20 Cooling Bonnet Campaign ~Sept 28
Charity Campaigns
Save Japan Charity Jacket w/ RHDJapan Patch