Hello from the RHDJapan team and welcome to our blog. In this campaign we will be offering a special present for anyone who is purchasing a set of Coilovers for any vehicle from any of the manufacturers on our site! Please make sure to add the title of the item that you would like to the comments section at checkout in order to lock the item down.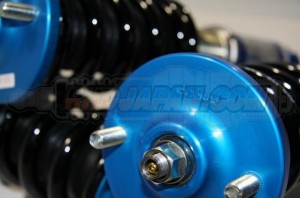 If you like the high quality, styling and design seen with many of the JDM parts we think that you may also be interested in some of the fascinating traditional Japanese designs (Wagara) fashion goods that we have found throughout Japan. With  the same level of great quality and sportiness found in JDM parts, the Wagara concept encapsulates the essence of Japan through coloring, craftsmanship, shape and life. We decided to pick up a batch of select items from a long time favorite brand and would like to offer them to our customers as an option in this campaign. Other than the discount option. the items offered are all limited in availability, act quickly if you would like to pick up some of these select items!
In this campaign we are proud to offer some full leather hand-crafted in Japan coin purses with distinct Japanese design and quality.  These items had an MSRP of JPY8500 which comes to over USD100.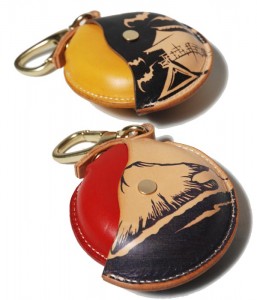 Add to Comment section:
Bats & Temple Coin Purse (5pcs available)
or
Mt. Fuji Coin Purse (5pcs available)
coins not included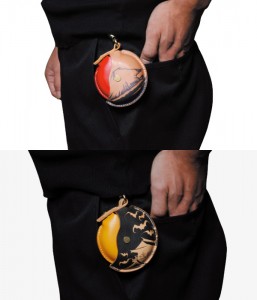 *offer is only available while stock lasts*
Campaigns:
Project Mu Double Up Campaign ~Dec 14
D-Max Big Aero Campaign ~Limited
Charity Campaigns
Save Japan Charity Jacket w/ RHDJapan Patch