Hello from the RHDJapan blog. We are starting the Weekend Specials a day early this week just to give enough heads up before the Weekend Party time.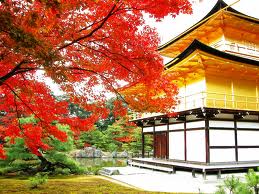 Kinkakuji during autumn
The last posting for the  FREEBIES have been posted to the  RHDJapan FB page, for the remaining items we are allowing 2 per order!!
RHDJapan will be extending an additional 6% discount on some select manufacturers until 9:00a.m Monday, November 12
This additional discount will also be further applied to all items on Clearance!!
Campaigns:
Coil Over Campaign ~Limited
Project Mu Double Up Campaign ~Dec 14
D-Max Big Aero Campaign ~Limited
TRD & FREEBIES Campaign ~Nov 28
Charity Campaigns
Save Japan Charity Jacket w/ RHDJapan Patch