Hello from the RHDJapan team and greetings from a scorching Osaka! Summer is now in full effect raising the temperatures all across Japan. Expect some more HOT deals to come from the chilled out RHDJapan dungeon soon!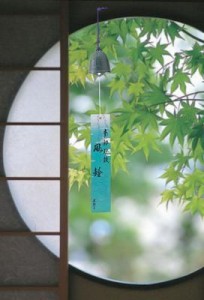 風鈴 (Fuu-Rin) a Japanese wind chime designed to bring down your core temperatures by the special vibrations they put out from the summer breeze. 
The versatile Mitsubishi OSRAM Dot-IT LED lamp has been very popular and we have just a couple left. This will be the last chance and if we run out the next batch will be offered in place of this item.
In order to take advantage of this round you MUST add 'Chugen Round 5 2014' in the details required section in the shopping cart.
For the upcoming Obon Holiday season in mid-August some of the larger manufacturers will be taking the whole week of the 11th~15th of August. Most of the companies along with the RHDJapan team will take off from the 13th~15th. This may cause some delays in orders placed from late this month until the holiday has finished.
As we do every week for the weekend specials we will be offering an additional 6% off  The weekend specials and this offer will expire on Sunday midnight JST, please check the timer on the site to place your order in time!!