Seasons Greetings from the RHDJapan crew!  We are off today the 23rd in observance of the Emperor's Birthday. Getting back to the office tomorrow we will be getting as much as possible shipped out before we enter the Winter Break.
We have made it to the final round of  specials  for the year and would like to finish of the year with some wonderful deals in celebration of the Holiday Spirit. In this last run of the year we will be using the Weekend Special style however we will be increasing the discount %, doubling up the brands that qualify, extending the offer until well into the New Year and also be making an offer in celebration of RHDJapan's 10 years as a YK!
For those who have continually been coming to RHDJapan will have noticed continual improvements being made. Especially throughout 2014 things have really come together creating a year of continual fine tuning after some major upgrades. As there were continual changes being made we apologies for inconveniences experienced along the way. Despite these minor road bumps the majority of tweaks have been completed and we are confident that  a better user experience with  RHDJapan has been achieved and are sure that our long time customers will agree.  Please check out RHDJapan again in 2015 for the best overall experience possible when purchasing goodies for your machine. If  you love the JDM parts and just can't get enough don't forget to also checkout BIDJDM and get your hands on just about anything else available out of Japan!
We wrap up the end of the year with a super big batch of RHDJapan stickers and would like to get them out to the proud supporters of RHDJapan. In this new batch we are also debuting a new design that was just too irresistible and had to be done,
The GTR Style RHDJapan Sticker!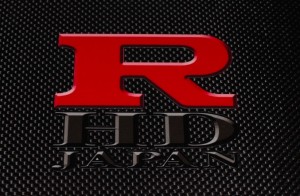 As the New Year begins RHDJapan will also be celebrating 10 years strong as a 有限会社 (YK Corporation)!! For any business this is a major step and are honored to have been able to claim this feat. Giving a big thanks to all of the super hard working staff at RHDJapan, the many different manufacturers and other businesses that help make everything happen and last but not least, the worldwide group of enthusiasts who appreciate the services provided by RHDJapan.
In celebration of this Anniversary we have made available the 10 Strong Years Set: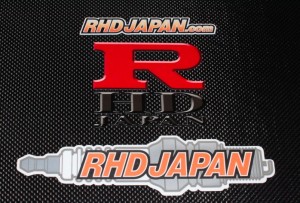 Help celebrate with RHDJapan and make a congratulatory remark in the comments section at checkout and we will include this special 10 Strong Years 3 Sticker Set with your order. This offer will expire on the 10th day of 2015.
In this last round we will be upping the discount to an additional 7% off  everything is the specially selected manufacturer/brands.
This last run will continue on into the New Year  and will expire as the Fourth Day of 2015 comes to an end here in Japan. Wishing all some Joy and Happiness, see you again soon!
Special Holiday 7% & Multiple Qty Discount (additional JPY500 discount per item purchased from same Brand:
Special Holiday 7%: