Hello from the RHDJapan blog and apologies about the lack of post for normal Weekend Specials.  Enjoying the great events surrounding the World Time Attack and host city Sydney the weekend specials did not happen however we do have something very special to offer in celebration of WTAC 2015!
WTAC 2015 was another successful event keeping the motorsports spirt as strong as ever.  Truly a dreamland for all petrolheads to gather. Genuinely one of the best events anywhere in the globe, hats off to Australia and all of the people involved with and supporting the event!! Cheers to you all from the RHDJapan Team!!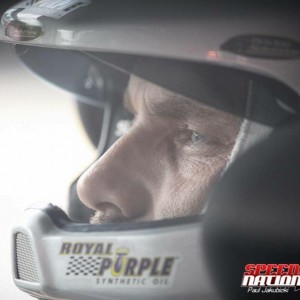 Nik Kalis The Spartan Samurai. There is no keeping him out of battling it out year in year out. On and off the track he is a true champion and it is an honor for RHDJapan to be a part of this warriors arsenal.
photo courtesy of Paul Jakubicki Photography shooting exclusively for Speed Nation
In celebration RHDJapan would like to offer a 5% discount on all parts in your shopping cart topped off with an additional 500 Bonus Reward Points. This campaign will provide RHDJapan customers with a one time shot to get 5% off everything purchased with the equivalent of an additional JPY2500 worth of points that can be redeemed at anytime within a year of placing the order.
Coupon Code:
WTAC2015
(COUPON CODE MUST BE USED AT CHECKOUT AS WE ARE UNABLE TO APPLY COUPON CODES AFTER ORDERS ARE MADE. 
NO EXCEPTIONS)
(Coupon code can be used until the end of the year, Bonus Points received need to be redeemed within 365 days of placing order)
Additional Campaigns:
APEX Campaigns - Power Intake Filters
FREE Tomei Head Gasket Camaign
SUPER NOW Super Discount 12% ALL Parts for October
Last production LOT pre-discontinuation sale on select SARD injectors:
LAST CHANCE TO PURCHASE
EXTRA 7% DOWN
3S-GTE, 1JZ-GTE, 2JZ-GTE, EJ20, VG30DETT
3S-GTE, 1JZ-GTE, 2JZ-GTE, EJ20, VG30DETT 
CA18DET, SR20DET 13B, RB26ETT, 4G63
Revival of the Sparky-kun NGK character strap FREEBIE & Discount while weekend specials last
8% off all DEFI meters until the end of the year!
Get an extra 500 Bonus Point Silver Nugget and 4% discount on all Cusco Suspension!