Welcome to the RHDJapan blog. An exciting time for many fresh campaigns, keep posted to the RHDJapan blog and we will continue to be listing more great campaigns! With the renewal of the the long time hit lineup the Super Power Flow is being introduced with a great debut campaign for the latest updated version.
The campaign will keep the air filter system running in top performance for a long time!
Up to an additional 33% discount on the total price!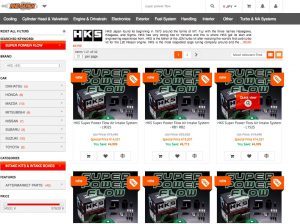 Any Super Power Flow Kit also comes with 3 extra replacement filters!