Welcome to the RHDJapan blog. As promised in the previous post, we will continue to push out some more great campaigns by the godfather of JDM brands, HKS! This campaign will allow for an additional discount of up to 32% with the purchase of the Stroker Kits and Camshaft Kits!
86/BRZ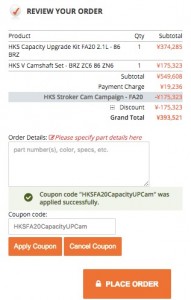 Lancer Evo X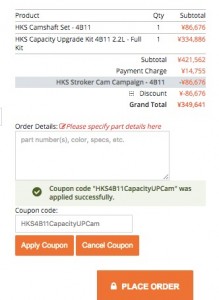 Thank you for checking the RHDJapan blog. 2017 is kicking off with many great events related to motorsports. Tokyo Auto Salon started off the year strong with some great machines and exciting new parts.
This weekend HKS will have their annual motorsports event on the circuit at Fuji Speedway. In celebration of this event a couple new campaigns that will be ongoing have been started with many more to come. This week we have started up a couple new campaigns including a FREE EVC on select HKS Turbo Kits and extra discount on select HKS Coilovers. All other parts are also on discount in celebration of the HKS Premium Day at Fuji Speedway.
 An additional 10% discount has been applied to all the Ultra Fiber Exedy Single Sports clutch kits. Up to 50% discount on the limited stock Exedy campaign for select Hyper series clutch kits is only available to first come first serve and stock for all is relatively low. Updated list of available clutches here.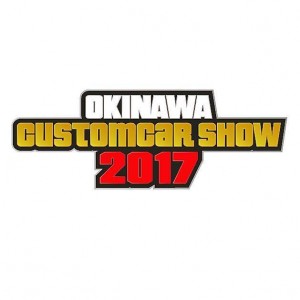 2017 will be the first year for the Okinawa Custom Car event. Bringing serval dozen of the demo cars and manufacturers carrying over from TAS with some other manufacturers and other machines that were not part of TAS. Looking forward to a successful event and hope that the Okinawa Custom Car Show can become an annual event.
RHDJapan will be extending a special batch of weekend specials including some of the select shops/tuning brands who have made the efforts to represent in the beautiful island of Okinawa.
Work Wheels Japan (All wheels are 8%!)
Welcome to the RHDJapan blog. Proud to announce another premium campaign from the godfather of JDM tuning, HKS. This campaign will provide further incentive for those looking to upgrade to one of the HKS Turbo Kits as each kit will come with a 100% discount on the newest version of the HKS Boost Controller!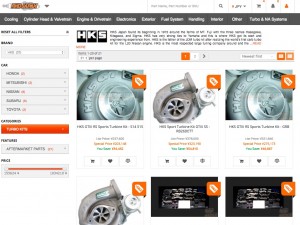 Welcome to the RHDJapan blog. Proud to announce the first of many more great campaigns from HKS to come. Get an additional JPY8000 off of the premium setup of coilovers from HKS, MAX IV SP!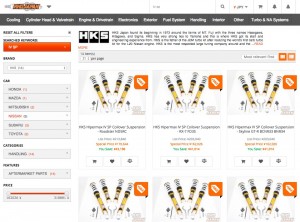 Welcome to the RHDJapan blog. The biggest name in JDM tuning will be having the annual Premium Day at Fuji Speedway this Sunday.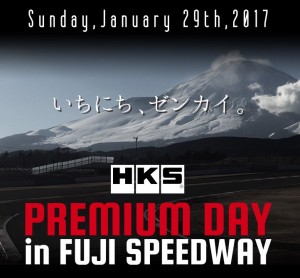 In celebration of this event RHDJapan will be offering further discount on the whole lineup of of HKS parts!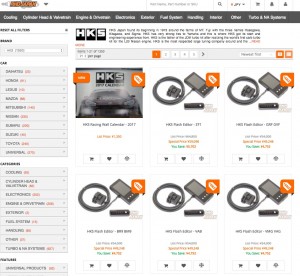 Welcome to the RHDJapan blog. We have just been informed by R-Magic that the EYES H3 Kits will be discontinued very shortly. Only one kit of FRP and one if Carbon Fiber left. This will be the last chance to pick up the ultimate light kit for FD3S!
Hello from the RHDJapan blog. This campaign is to introduce the annual EXEDY Clutch Kit blow out campaign! Available on a couple select popular tuning engines and mostly Hyper Single Clutch Kits with a couple Carbon Series as well.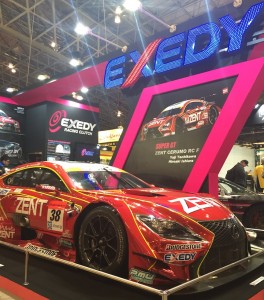 Up to 50% off MSRP! Up to JPY90,000 of MSRP!
Very Limited Availability!
Nissan: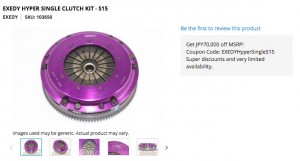 Toyota: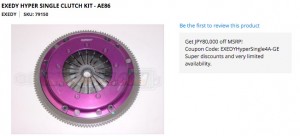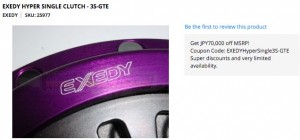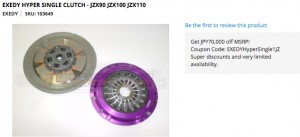 Honda: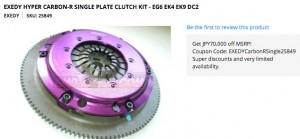 Mazda: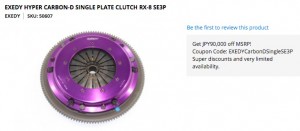 Subaru: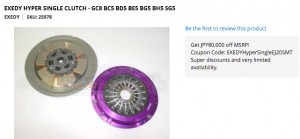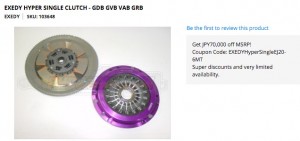 Thank you for checking the RHDJapan blog! Kicking off each year starts with the excitement of the Tokyo Auto Salon!  This years event will be taking place from January 13~15th.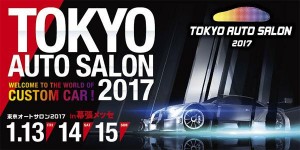 Due to event some manufacturers will not be at full speed with parts orders until after the Salon has finished
RHDJapan will be extending a special campaign to select manufacturers that work relentlessly to make the Tokyo Auto Salon the absolute best event dedicated to the JDM enthusiasts year in and year out! This blog listing is to introduce TAS Exhibitor IMPUL: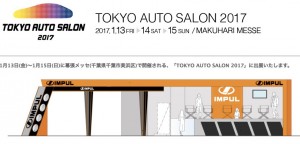 Other Tokyo Auto Salon Specials:

Cusco: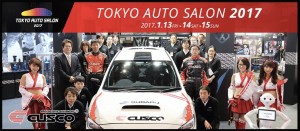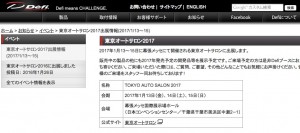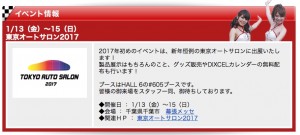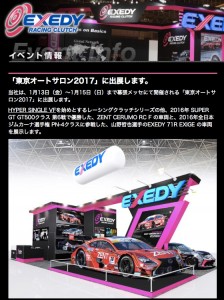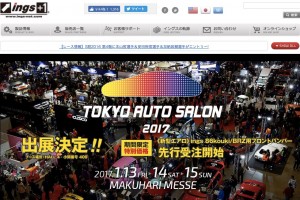 JAOS: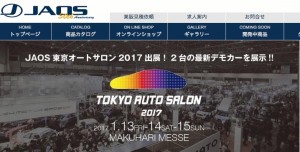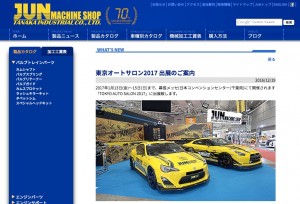 Modellista: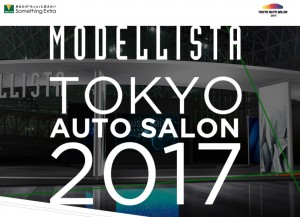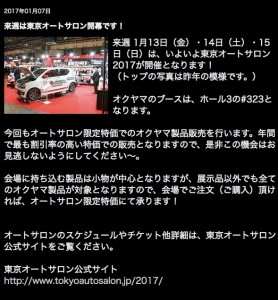 Origin: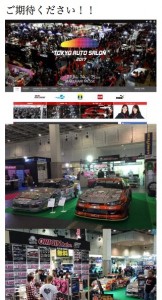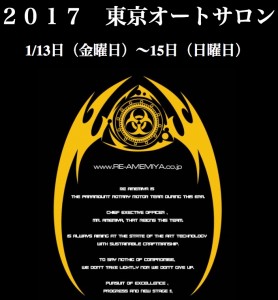 STi:

Subaru:

TEIN: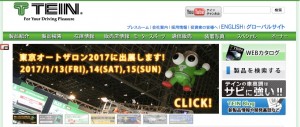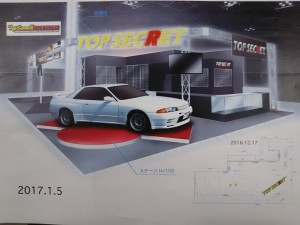 Toyota: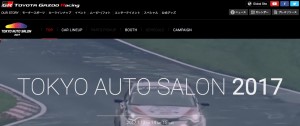 TRD: