Hello from the RHDJapan blog and many thanks to those who have taken advantage of the many campaigns ongoing throughout the summer and have expired with September. We have a couple of great campaigns in the works and have also refined a significant portion of our catalog for improved % discounts. Some information regarding the items that have been discounted has been updated to the RHDJapan Instagram page. There has also been a significant improvement on shipping rates for most zones on shipments up to 5kg. In conjunction with better exchange rates and higher discounts for the Transfer Wise payment method RHDJapan continues to bring lower total shipped prices with improved discounts and continually enhancing services!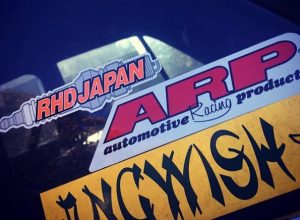 tag #RHDJapan with one of our stickers on Instagram and get extra reward points!
Also, check out a variety of price refinement announcements listed on the
 at least additional 6%~ discount on ALL parts from the following JDM Brands!