Hello from the RHDJapan blogspot. We are proud to announce another great cooling campaign for the summer heat.
This one is specifically for the SR20DET applications with the GP Sports Megatech cooling fan!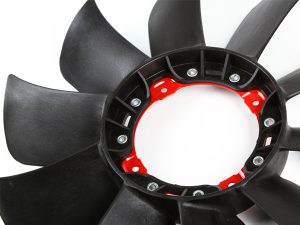 Get an additional 25% discount during the campaign!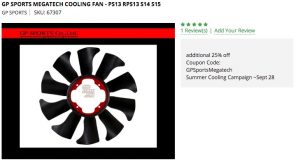 Greetings and welcome back to the RHDJapan blog. With the success of the other double up campaign from Project Mu& APP we are going to introduce another campaign which will allow for additional discount on top of the ongoing MSC Sponsor Campaign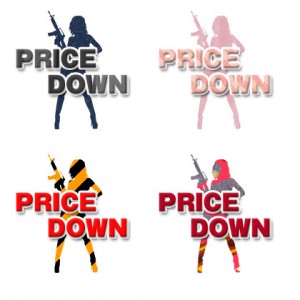 With the on-going MSC Challenge Sponsor Campaign RHDJapan is offering an additional 6% off of several select brands that are supporting the MSC Series and drivers. Among the manufacturers sponsoring this grass-roots drift series is GP Sports.  With the introduction of this campaign we will be offering an additional discount on top of what is provided in the MSC Challenge Campaign for select tuning parts from GP Sports!
First off, we will be offering an additional JPY10,000 discount on all the G-Master Pro Suspension!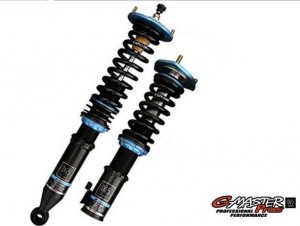 We will be offering another JPY3000 discount on the Super Knuckle Kits!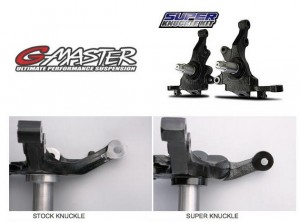 We will also be offering an additional 6% discount on the Megatech Cooling Fans!

SR
Campaigns:
MSC Challenge Campaign ~Limited Offer
Project Mu Double Up Campaign ~June 15
APP HID Lighting Double Up Campaign ~June 28
TRUST Cooling Campaign ~July 30

Charity Campaigns