Welcome back to the RHDJapan blog for our weekly post of Weekend Specials. For those that have been following the World Time Attack and the RHDJapan sponsored Garage Revolution machine we have just finished adding more pictures to our Facebook Wall, Videos to our Youtube account and also got a great writeup from our friends at Club13B.com as well!!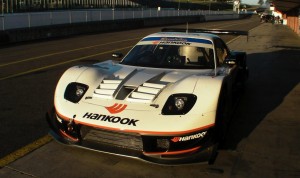 In addition, we have added the Purchasing Tips section to our blog in order to inform our customers how to continually save with RHDJapan. These tips will help at all times, even adding more savings to campaign items as well!
This weekend we will have 10 top quality JDM in which we will provide an additional 6% discount on all parts!
This offer is in effect immediately until Sept 12 9:00 am JST.
ENKEI (Inquire with us for Wheel Pricing)
All clearance items for each of the brands listed below will also have an additional 6% discount applied!!
Campaigns
Car Make T&E Vertex Aerokit Campaign ~Sept30

SARD Catalyzer Campaign ~Sept 30
Revolution WTAC Podium Campaign~Sept 10
SPOON Rigid Collar Campaign ~Sept 30
Mazda Festa Charity Goods Campaign Limited Availability