Hello from the RHDJapan Blog and crew. We have been able to keep the campaigns coming throughout the year and have been able to maintain over 10 different campaign for several months now. With the majority of the campaigns being cooling related this campaign will introduce something a little different. For anyone looking to upgrade their restrictive catalzyer with a clean high flowing unit a great opportunity has arisen!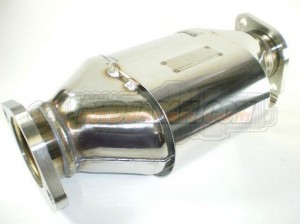 In this campaign we will be extending  an additional 7% discount on all HKS Metal Catalyzers until the 24th of August!
*Additional discount will be applied once items are added to shopping cart.
Mazda
Mitsubishi
Nissan
Fairlady Z Z33 Z34 Skyline Coupe CPV35
Subaru
Toyota
For any requests on other catalyzer from HKS please request through the contact form on the site.
Campaigns:
TRUST Cooling Campaign ~July 30
APP HID Lighting Campaign ~July 28
APP Brake Line & Pad Campaign ~July 31
Endless Brake Kit Campaign ~August 10
RE-Amemiya WTAC 2012 Campaign ~August 13
ARC Cooling Campaign ~August 17
HKS FREE EVC Campaign ~August 24
SARD Cooling Campaign ~August 30
HPI Cooling Campaign ~August 30
HPI Intercooler Campaign ~August 30
TRUST GReddy Suspension Campaign ~Aug 30
TEIN Suspension Campaign ~Sept 27
Charity Campaigns
Save Japan Charity Jacket w/ RHDJapan Patch
Polls
Sorry, there are no polls available at the moment.
Categories
Facebook
Calendar
JDM Archives