RHDJapan is extremely proud to announce that we will be sponsoring the RE-Amemiya Hurricane7 in their voyage to Sydney for World Time Attack 2012!!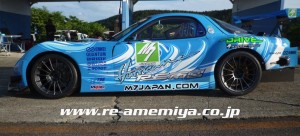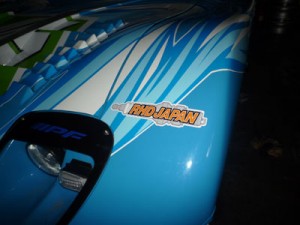 After several decades of being able to create some of the best looking and performing machines in the tuning world, RE-Amemiya has built some of the most legendary concept cars in the history of Tokyo Auto Salon and has proven their expert tuning ability in all forms of racing. Whether on display or at full throttle, RE-Amemiya has created some of the best automotive masterpieces, hands down.
click to see a portion of the dozens of the many masterpieces created by RE-Amemiya!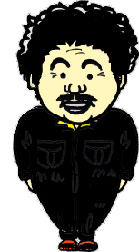 big salute to the legend 雨さん!
This is an immense honor as RE-Amemiya tuning, racing and design has been a personal favorite since first learning about engines and tuning.  With the wonders of the rotary engine and beauty of the RX-7 I soon found myself fascinating over the craftsmanship that RE-Amemiya was able to create. After going overseas for university and mingling with other Rotary enthusiasts I soon realized that the legend of RE-Amemiya was well known on the international scene as well. Although none of the machines had been seen in person and the parts were virtually impossible to get a hold of outside Japan Rotorheads were well aware of the Rotary Guru. Realizing that there was significant demand in the racing circles overseas the desire to make these parts available became overwhelming and it was back to Japan after university. Immediately  after starting up RHDJapan we put special emphasis on being able to work directly with RE-Amemiya and to help make these parts available to the rest of the world. Being able to work with a personal hero and supply these race-proven parts to Rotary enthusiasts has been a great pleasure and personal highlight in this industry.
After about a decade of helping to distribute RE-Amemiya products we have now been provided with the opportunity to help sponsor a legendary tuning shop in their trip overseas to battle it out with the world's top Time Attackers.
In celebration RHDJapan will be extending an additional discount of 7% on ALL RE-Amemiya parts until August 13!!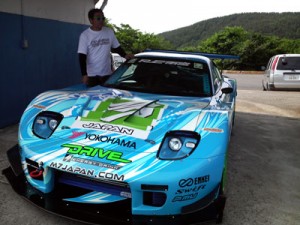 Campaigns:
TRUST Cooling Campaign ~July 30
APP Brake Line & Pad Campaign ~July 31
Endless Brake Kit Campaign ~August 10
ARC Cooling Campaign ~August 17
HKS FREE EVC Campaign ~August 24
SARD Cooling Campaign ~August 30
HPI Cooling Campaign ~August 30
TEIN Suspension Campaign ~Sept 27
Charity Campaigns
Save Japan Charity Jacket w/ RHDJapan Patch
RHDJapan est extrêmement fier d'annoncer que nous serons partenaires de la RE-Amemiya Hurricane7 dans leur voyage à Sydney pour le World Time Attack 2012!!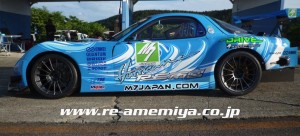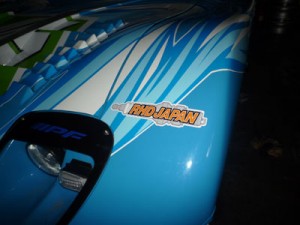 Après quelques décénies à être à même de créer quelque une des machines les plus performantes du monde du tuning, RE-Amemiya a construit certaines des voitures les plus légendaires dans l'histoire des concepts cars du Tokyo Auto Salon et ils ont prouvé leur savoir faire dans toutes les formes de racing. Qu'elles soient exposée ou en course, RE-Amemiya a crée quelques unes des meilleurs chef d'oeuvre en la matière, respect !
clickez juste pour voir une partie des douzaines de chefs d'oeuvres crées par RE-Amemiya.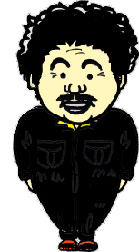 Un grand bonjour au légendaire 雨さん (ame-san)!
c'est un immense honneur d'avoir eu l'occasion de les représenter depuis tout ce temps. Avec les merveilles des rotary, et la magnificence de la RX-7 j'ai rapidement été moi même fasciné par le savoir faire RE-Amemiya.
Après les avoir distribué depuis presque 10 ans maintenant les produit RE-Amemiya il nous a été offert l'opportunité d'aider un tuning shop légendaire dans leur voyage à l'étranger pour concourrir avec les meilleurs Time Attackers du monde!
Du coup pour marquer le coup, RHDJapan va ajouter une remise de 7% sur toutes les pièces RE-Amemiya et ce jusqu'au 13 Août!!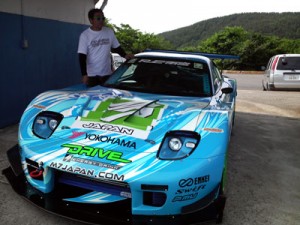 Campaigns:
TRUST Cooling Campaign ~July 30
APP Brake Line & Pad Campaign ~July 31
Endless Brake Kit Campaign ~August 10
ARC Cooling Campaign ~August 17
HKS FREE EVC Campaign ~August 24
SARD Cooling Campaign ~August 30
HPI Cooling Campaign ~August 30
TEIN Suspension Campaign ~Sept 27
Charity Campaigns
Save Japan Charity Jacket w/ RHDJapan Patch