Welcome to the RHDJapan blog. In this blog listing we will be introducing a new style of discount that will be running randomly during the weekdays. This will provide an upfront discount of JPY500 for anything purchased on select brands with further possible discount when higher qty is purchased from each of the brands!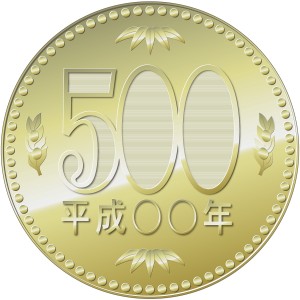 The JPY500 Coin, The 'Big Nickel' of Japan. A valuable coin just enough to get a quality 'One Coin' bento box lunch or beer and a snack.
With the flat discount the discount is exceptionally larger as a percent for lower cost items. Discounts of up to 48% can be had on this offer!
~Nov 17
Get up to 33% discount from  KTS
Get up to 25% discount from Naprec
Get up to 35% discount from R-Magic
Get up to 13% discount from RS Watanabe
~Nov 18
Get up to 19% discount from Fujita Engineering
Get up to 25% discount from Moonface
Get up to 48% discount from Mitsubishi OEM
Get up to 27% discount from Ralliart
Get up to 30% discount from Super Now
Get up to 19% discount from Works Bell