Thank you for checking out the RHDJapan blog. Announcing another campaign bringing more value for high quality JDM Parts. Specifically for SR20DET applications this offer is for those looking to get the most out of the standard turbo layout. For those looking to pickup the excellent quality exhaust manifold will get the full oil and water line set as a FREE Service! Allowing for easy fitting and removal and secure seal. Squeeze out that extra bit of power from your turbo setup and do it right!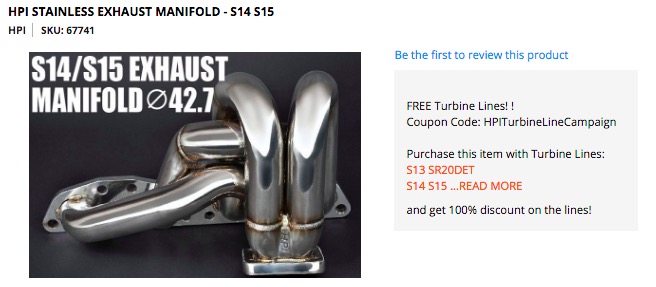 Welcome to the RHDJapan blog. In this blog listing we will be continuing on with our new style of discount that will be running randomly during the weekdays. This will provide an upfront discount of JPY500 for anything purchased on select brands with further possible discount when higher qty is purchased from each of the brands!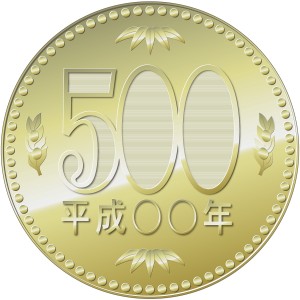 The JPY500 Coin, The 'Big Nickel' of Japan. A valuable coin just enough to get a quality 'One Coin' bento box lunch or beer and a snack.
With the flat discount the discount is exceptionally larger as a percent for lower cost items. Discounts of up to 54% can be had on this offer!
Get up to 23% discount from  Colt Speed
Get up to 33% discount from KTS
Get up to 35% discount from  Moonface
Get up to 26% discount from  Naprec
Get up to 54% discount from  Mitsubishi OEM
Get up to 27% discount from Ralliart
Get up to 9% discount from Yanack
Adding more than one item of per brand may also qualify for further discount!