Thank you for checking out the RHDJapan Blog. We are proud to announce another great offer just in time for the season of magic! After waiting for several months the exclusive and elusive ultimate set of wheels has arrived! Stock is available in different specs (10.5 +15, 9.5 +12) for the best choice when deciding on fitment.
Along with all other wheels on the RIMS Store RHDJapan will be offering an 8% discount for a limited time!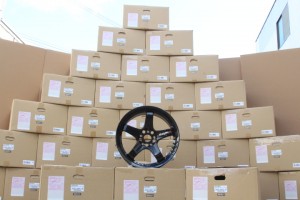 Tagged as: ENKEI, jdm wheels, LM GT4, LMGT4, Nismo, Omori Factory, RAYS, Rims, SSR, Volk Racing, watanabe, WEDS, Wheels, Work Wheels
Comments Off
Thank you for visiting the RHDJapan blog. We are extremely proud to announce another great campaign on the ultimate company in aeroparts, Varis! By far the best prices available from RHDJapan ever with a 10% discount on the whole lineup!
Be prepared for race season by placing your order early as most products are taking at least 2 months to be manufactured by the craftsman at Varis.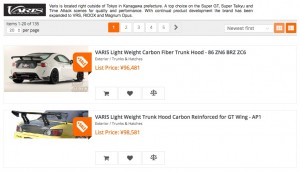 For items not already listed on RHDJapan please make a request through the contact form.