Welcome to the RHDJapan blog and greetings from the team. Going for that extra big bump in power? We are proud to make available another campaign for serious enthusiasts going for big power on BRZ & 86!
 A great offer for those who are going capacity up, turbocharged or supercharged and want to stick to top quality JDM Parts! The fuel system will need to be upgraded when getting serious about power.
From the longtime most trusted company in fuel system performance
SARD continues to develop the best JDM quality!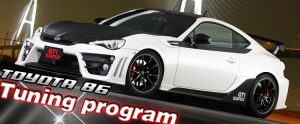 Get an extra 10% OFF until the end of March.