Thank you for checking the RHDJapan blog. This blog is for another great campaign within the HKS Big Power Campaign for 2018. This campaign is solely for ZN6 / ZC6 owners looking to improve power via Supercharger! The newly released GT2 Supercharger Kit has undergone renewal for improvement while maintaining the same price!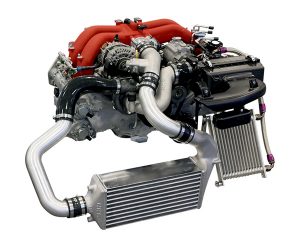 With the purchase of this kit along with the required Fuel Upgrade Kit
you will receive a 100% discount on Fuel Upgrade Kit!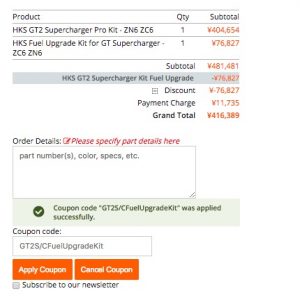 This is equivalent to an additional 17% overall discount on the whole kit!