Thank you for checking the RHDJapan blog. This blog is for another great campaign within the HKS Big Power Campaign for 2018. This campaign is solely for ZN6 / ZC6 owners looking for big power output with a turbocharger! The newly released GTIII RS Turbocharger centered Bolt-On Turbocharger Kits will automatically come with both the Boost Controller and Fuel Upgrade system!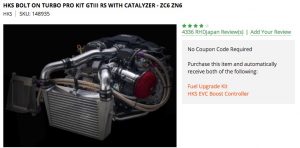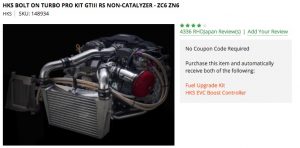 This is equivalent to approximate 30% overall savings on the whole kit!
Thank you for checking out the RHDJapan blog and this special campaign listing. This campaign is made specifically for the flagship tuning engine  crowd and those looking to get serious with upgraded engine internals! Whether looking to support big power and for increased engine displacement or need and engine rebuild and want perfect balance and next level reliability this campaign provides tremendous opportunity to pick up your HKS Capacity Up/Stroker Kit.
Not only will you have everyday great sales pricing and the best shipping rates anywhere in the world from Japan, each kit marked with the sale banner and campaign details will come with your choice of Intake and Exhaust Camshafts for 100% FREE!
RHDJapan will also pickup the extra shipping costs, NO EXTRA SHIPPING too!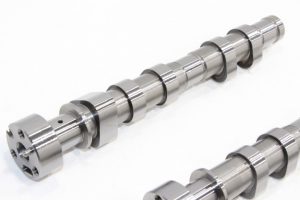 Thank you for checking out the RHDJapan blog. This post is dedicated to all the many different campaigns within the HKS Big Power Campaign into one location.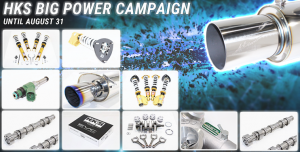 HKS Stroker Kit/Capacity Up Kit Campaign 
HKS Turbo & EVC Boost Controller Campaign
HKS Muffler Exhaust System Campaign
HKS Supercharger Kit Campaign - for ZN6 ZC6
HKS Bolt-on Turbocharger Kit Campaign - for ZN6 ZC6