Hello from summertime in Japan and the RHDJapan team. Japan is currently going through a heatwave and some of the hottest temperatures are right in our area.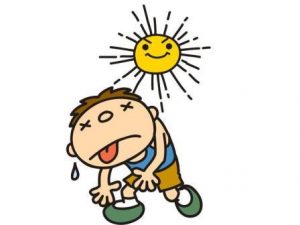 Possibly the many super hot campaigns currently available through our blog and site are contributing factors. The RHDJapan team will continue to stay cool and push out the hottest campaigns on JDMparts available anywhere! 9 more fresh campaigns started this week:
HKS Bolt-on Turbocharger Campaign - ZN6 ZC6
HKS Capacity Up Stroker Kit Campaign
Blog has been updated with the Summer Holiday/ Obon Schedule, items made to order may have a delay of up to 10 days leadtime. Please check first for time sensitive orders.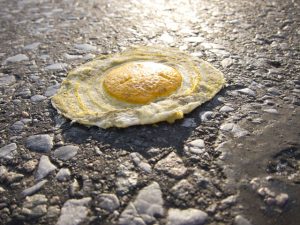 As this heatwave continues on we will be continuing on with including manufacturers that specialize in the cooling system within this batch of Weekend Specials:
The following campaigns will all expire on July 23 8:30am Japan time:
 at least additional 6%~ discount on ALL parts from the following JDM Brands!
This week we have had a massive amount of very exciting campaigns added to the site. We have more upcoming so please stay tuned to the RHDJapan blog!
ALL HKS Campaigns in one Blog Post!
Amazing super limited for R35 Turbine Kit!!
Welcome to the RHDJapan blog. We are proud to announce another great campaign for TODA Racing Clutch Kits! Get an additional 7% discount on any TODA Racing Clutch Kit ~Sept 30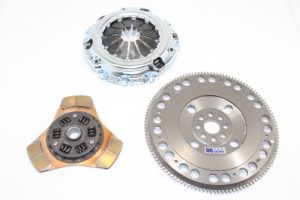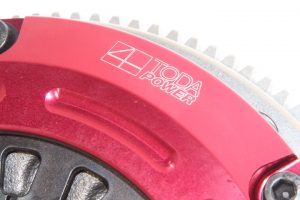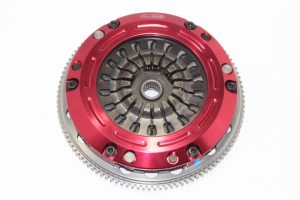 Welcome to the RHDJapan blog and greetings from the RHDJapan team. This original campaign is for those looking to upgrade the braking system with a fresh set of brake rotors from Dixcel. Limited availability, offer will expire once the special message display is no longer seen on the site.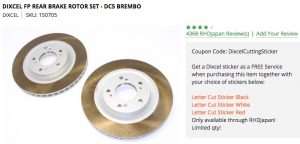 In this campaign we will be providing a high quality cutting sticker and additional discount. Add the sticker to the shopping cart with any Dixcel Rotor set and receive a 100% discount on the price of the sticker along with an additional JPY800 discount!
Welcome to the RHDJapan blog. We have started off summertime with a massive heatwave. A reminder to keep an eye on those very important temperature vitals!
A popular campaign that is back again, the campaign for extra discount on the whole DEFI lineup!  Not only is the long awaited highly anticipated Sports Display F DSDF available in the campaign, all Series of the Meter lineup will be discounted in addition to all harnesses and sensors too!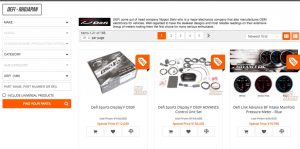 By far the most popular and sought after meter for high level tuning, all DEFI parts get:
additional 6% discount
Thank you for checking the RHDJapan Blog. This is a listing specific for Nissan applications in the market for a NISMO LSD!
RHDJapan is providing extra incentive for those looking to pickup the LSD with extra MOTUL NISMO Competition Oil!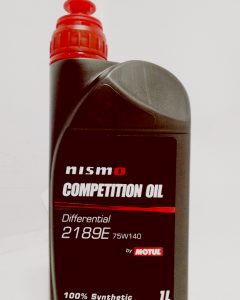 Get an additional 80% discount the price of the oil (up to 2 cans)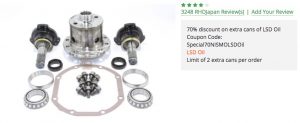 Thank you for visiting the RHDJapan blog. We are extremely proud to announce another great campaign on the ultimate company in aeroparts performance, Varis!
Get an additional 7% discount on the whole lineup for the whole summer!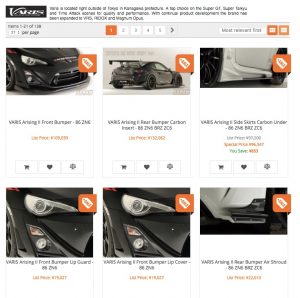 For items not already listed on RHDJapan please make a request through the contact form.
Thank you for checking the RHDJapan blog. ORC Clutch Kits will have an additional discount of 6% until the end of September.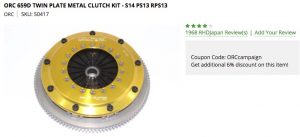 discount available until coupon code is no longer displayed in the listings.
Thank you for checking out the RHDJapan blog. In the Holiday Spirit and celebration for the full lineup of the Super Now Tie Rod Ends we will be including a nice FREEBIE! Get your choice of the original Super Now Sticker Set or the new version Ima Decals with the purchase of any Super Now Links, Arms or Rods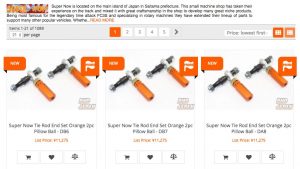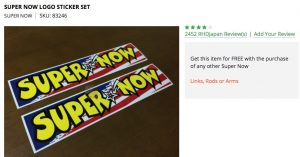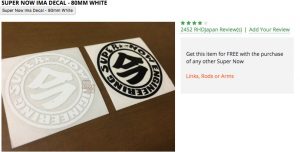 *Availability may change due to stock levels