Welcome back to the RHDJapan blog. With 2 more new campaigns starting this week and none ending we now have more great deals available than ever before!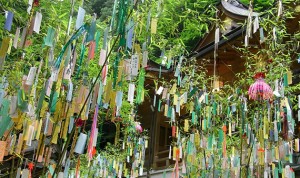 Tanabata Japanese Star Festival has just begun...
This batch of weekend specials will include all parts from 14 different manufacturers and an additional 6%
Follow the links below and use the pin-point search function for finer tuned searches.
Add the items to your shopping cart to see the total shipped price to your location.
Honda OEM
Nardi
TEIN
KEY's Racing
Revolution
Pan Speed
Ganador
Okuyama/Carbing
HPI
JUN Auto
R-Magic
Super Now
Works Bell
Yanack
*All clearance items available for these manufacturers will also quality for the additional discount!
Other on-going campaigns:
Blitz SE Intercoooler Campaign ~Aug 15

Extra Consolidation with HKS Muffler Campaign!! ~Aug 30
FREE Spark Plugs & 1/2 Off Suction Kit for SR20DET ~Aug 30
SARD Cooling CampaignJuly 30
FREE TRUST Muffler Campaign SXE10~Aug 30
SARD GT Wing Campaign~July 30
HKS EVC 5 Campaign Limited Availability!
APP Braking Campaigns ~July 28
TRUST Power Up Campaign RB26 Limited Availability!!
HKS FREE Spark Plug Campaign ~August 24
TRUST Suspension Campaign ~Aug 30
TRUST Muffler Campaign ~August 30
TRUST Cooling Campaign ~August 30