Hello from Japan, Tokyo and the whole Team of RHDJapan!
Thank you for visiting once again our blog, and let's welcome a new great RHDJapan campaign for all of our dear clients!
This Campaign will introduce the Racing Blow Off Valve from the great tuning parts manufacturer SARD!!
The SARD Racing Blow Off Valve offer prime quality performance but with a price absolutely competitive compare to the other Aftermarket choices.
We have just finished adding all SARD Racing Blow Off Valve to our website, and we want to celebrate the new addition with a great offer for all our precious costumers, RHDJapan will extend an additional 6% discount on all SARD Racing Blow Off Valve until the 15th of August!
*Additional discount will be applied once items are added to shopping cart.
Follow the links below and use the pin-point search function for finer tuned searches.
Add the items to your shopping cart to see the total shipped price to your location
- SARD Racing Blow Off Valve -
UNIVERSAL - MAZDA - MITSUBISHI - NISSAN - SUBARU - TOYOTA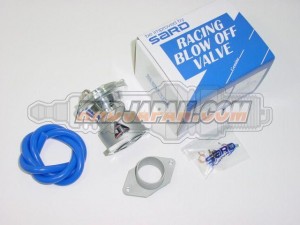 Other on-going campaigns:
HKS EVC 5 Campaign Limited Availability!
TRUST Power Up Campaign RB26 Limited Availability!!
SARD Catalyzer Campaign +α ~Sept30
Extra Consolidation with HKS Muffler Campaign ~Aug 30
TRUST Suspension Campaign ~Aug 30
TRUST Muffler Campaign ~August 30
TRUST Cooling Campaign ~August 30
HKS FREE Spark Plug Campaign ~August 24
Blitz Intercooler SE Campaign ~Aug 15
RALLIART Discontinuation Sale ~July 30
Billion VFC Sets Campaign ~July 28
APP Braking Campaigns ~July 28