Welcome back to the RHDJapan blog and our weekly batch of Weekend Specials. With the end of the year soon approaching we will be preparing many more great campaigns available, making some more FREEBIES available, providing more insight for better purchases on our Purchasing Tips and also beefing up the Clearance Section of the RHDJapan site.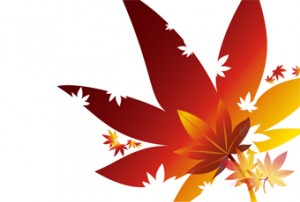 The Momiji leaf a common symbol for the Fall Season in Japan
This batch of Weekend Specials will include a mix of 14 different brands ranging from the small niche manufacturers to the well known global brands. All parts from these manufacturers will have an additional discount of 6% applied until 9:00am Oct 24 (JST).
*Additional discounts will be applied when items are added to the shopping cart.
The additional discount will also be applied to any of the RHDJapan Clearance Items
Campaigns
TEIN Coilover Campaign ~While supplies last
TRUST LS-Spec Intercooler Campaign ~Dec 26
RALLIART Discontinuation Sale~OCT 31
KTS Fall Campaign ~NOV 29
Work Wheels Campaign ~NOV 29
Project Mu Brake Pad Campaign ~Dec 14
SFIDA Brake Pad & APP Brake Line Campaign~2012
APP HID Lighting Campaign~2012
Charity Campaigns
Mazda Festa Charity Goods Campaign Limited Availability