Hello from the RHDJapan Blog. It looks like we have a Typhoon coming up from the south and could be with us for a few days. We expect no delays on orders to happen. If there are any delays due to the Typhoon we will post the information to the blog.
This will be the 3rd listing for our Weekday Pop Specials and this round will have more available brands than the previous two.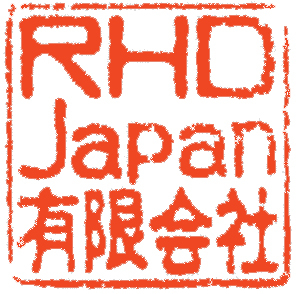 The discount structure will be a little bit different than our Weekend Specials and will provide more incentive to consolidate your orders with RHDJapan.
The discount rates for our Weekend Specials are 6% on all parts per the manufacturers listed however with the Weekday Pop Special the discount rate will be 4% applied to everything in your shopping cart!
These specials will be more random in timing and time-frame, running from one day up to three and will normally be only a couple select brands. Included will be brands that are normally not seen on the weekend specials nor on regular campaigns.
This batch will include some more niche brands that are normally not available for extra discounts.
This batch will be going on until Sept 5, 9:00am (JST)
The brands that will be included are as follows:
Campaigns
Car Make T&E Vertex Aerokit Campaign ~Sept30

SARD Catalyzer Campaign ~Sept 30
Revolution WTAC Podium Campaign~Sept 10
SPOON Rigid Collar Campaign ~Sept 30
Mazda Festa Charity Goods Campaign Limited Availability
Un grand bonjour à tous de la part de toute l'équipe du Blog de RHDJapan. Il semblerait bien que l'on soit sur le point de se prendre un Typhon sur le coin de la tête, et qu'il va rester dans le coin quelques jours. On espère juste que cela ne va pas occasionner de retard dans le traitement des commandes en cours. Et si jamais il se passait quelque chose, comme toujours vous seriez informés ici même sur ce Blog!
Ceci est la 3ème édition pour les Promos *pop* de la Semaine, et ce round va comporter plus de marques que les deux précédentes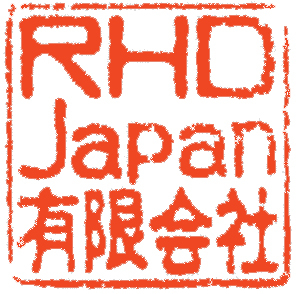 La remise supplémentaire se présente de façon un peu différente que pour les Promos du Week End et sera d'autant plus importante si vous en profitez pour regrouper vos achats.
en général, nos remises supplémentaires sont de 6% sur les Promos du Week End et concerne les articles d'une liste de marques, en revanche les Promos *pop* de la Semaine vous offrent une remise de 4% sur l'ensemble de votre Caddie dès lors que l'un des articles éligible y est ajouté!!
Ces Promos Spéciales vont apparaître de façon beaucoup plus aléatoires tant dans leur durée que dans leur fréquence, elles pourrons durer de 1 à 3 jours et en général seule une petite sélection de marques sera éligible, mais ce sera l'occasion d'y croiser des marques que vous ne voyez que trop rarement dans les Promos du Week End ou dans les offres Promotionnelles Classiques.
Pour cette série, on n'y va pas de main morte, et cela porte sur les Tapis de Sol BRIDE qui sont si populaires et cela va durer jusqu'au 5 Septembre, 9:00 am (Heure de Tokyo)
Voici les marques qualifiées pour cette série :
Articles RHDJapan en liquidation
Campaigns
Car Make T&E Vertex Aerokit Campaign ~30 Septembre

SARD Catalyzer Campaign ~ 30 Septembre
Revolution WTAC Podium Campaign~ 10 Septembre
SPOON Rigid Collar Campaign ~ 30 Septembre
Mazda Festa Charity Goods Campaign Quantité Limité