RHDJapan is proud to have been working closely with many quality JDM manufacturers over the years. One company in particular that we work close with  is APP. In addition to proudly supplying the full APP lineup,  RHDJapan was also a co-sponsor on their D1GP S15. We have also been lucky enough to get support from APP to help supply parts for the RHDJapan sponsored drivers competing overseas.
For SEMA in Las Vegas we arranged with APP to display their lineup at the RHDJapan booth. Being one of the many small sized JDM brands with no international division or branches overseas many people were not aware of the great quality available from APP. With inquiries and requests for more brake kits and pad support we were able to help increase the lineup.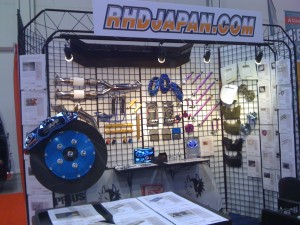 Helping to improve the exposure of these high quality parts increased sales also followed suit with more people going for this high quality and beautiful alternative to other top brands.
Since then APP has been able to maintain quality while manufacturing larger lots. Thus decreasing the overhead costs of the items.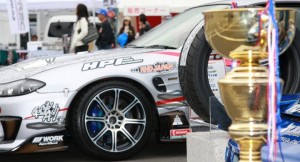 Because of this APP has lowered the pricing of their kits and have also developed some exciting new lineups.
After many years in working close with APP it is great pleasure for RHDJapan to introduce the new lineup of Brake kits.
APP has been able to expand its lineup for existing kits, introduce a new sized rotor and caliper setup for many more applications and also release a caliper upgrade kit using standard rotors.
Already being reasonably priced for such high quality, APP has been able to lower prices by 10%
For those looking for something a little different with a beautiful super high quality setup, APP is a great option.
For those looking to place an order this month RHDJapan will be able to include an extra set of SFIDA pads along with a bottle of APP Dot 4 Brake fluid!!
These items will automatically be included with your order. Please include series of pads desired in the comments section at checkout from the site.
*The pads can be the same spec or they can be different.
Yes, it is a great pleasure for RHDJapan to work with APP!

Complete APP Big Brake Kits Lineup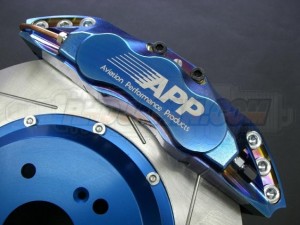 Campaigns
Car Make T&E Vertex Aerokit Campaign ~Sept30

SARD Catalyzer Campaign ~Sept 30
Revolution WTAC Podium Campaign~Sept 10
SPOON Rigid Collar Campaign ~Sept 30
Charity Campaigns
Mazda Festa Charity Goods Campaign Limited Availability
Toute l'équipe de RHDJapan est très fière de travailler en étroite collaboration avec tant de frabricants de grande qualité depuis toutes ces années. Il y en a une en particulier dont nous sommes très proches et c'est APP.
En plus de distribuer fièrement l'entièreté de leur gamme. RHDJapan est aussi un co-sponsor de leur D1GP S15. Nous avons également eu la chance de pouvoir équiper nos pilotes sponsorisés à l'étranger avec leurs produits.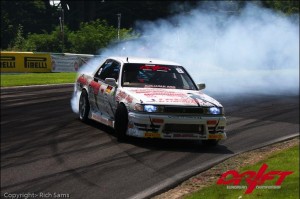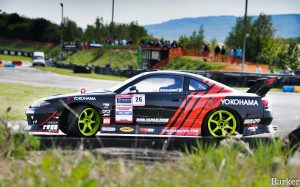 A l'occasion du salon SEMA à Las Vegas, nous nous sommes proposé de présenter leurs articles sur le stand de RHDJapan. Etant l'une de ces si nombreuses petites marques du JDM APP ne dispose pas de  revendeurs ou de bureau à l'international et la plupart des gens ne sont pas avisé de l'extrème qualité des articles produits par APP.
Au vu de l'augmentation de la demande en matière de  kits de freins et de plaquettes, nous avons été en mesure de les aider à développer leur gamme.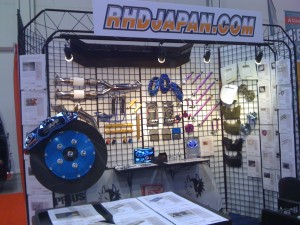 Les aider à augmenter la visibilité de ces produits à la qualité irreprochable a entrainé une augmentation des ventes ainsi de plus en plus de clients se sont rendu compte que ces produits étaient une parfaite et magnifique alternative à d'autres marques parmis les plus connues.
Dès lors, APP a été en mesure de maintenir leur qualité tout en fabricant des quantités toujours plus importantes, et jusqu'à présent  tout en réussissant à baisser leur frais généraux.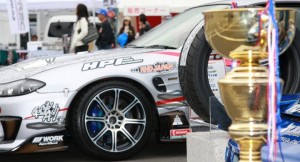 Au vu de tout cela, APP a été en mesure de baisser les prix de ses kits et de développer de nouvelles gammes très interessantes.
Après toutes ses années à travailler main dans la main avec APP c'est un vrai plaisir pour RHDJapan de vous présenter cette nouvelle gamme de kits de frein.
APP a également étendu sa gamme de kits existants notamment avec des rotors et étriers de taille différente et ce pour de nombreuses application ainsi qu'un kit d'upgrade d'étriers pour disques standards.
Bien qu'ayant toujours eu une tarification des plus raisonable compte tenu de la qualité, APP a réussi à baisser ses prix de 10%
Alors pour ceux d'entre vous qui seraient à la recherche de quelque chose d'un peu différent avec une ligne parfaite et un équipement d'une qualité exceptionnelle, APP est définitivement une option à prendre en compte.
Pour ceux d'entre vous qui passeraient une commande au cours de ce mois, RHDJapan ajoute à votre colis un jeu de plaquettes SFIDA ainsi qu'un Bidon de liquidde de frein APP Dot 4 !!
Ces articles seront automatiquement ajoutés à votre commande. Vous n'avez qu'à ajouter le nom de la série des plaquettes que vous souhaitez recevoir dans la section réservée aux commentaires au moment où vous passez commande sur le site.

*Les plaquettes peuvent être pour la même application ou non.
Oui c'est vraiment un grand plaisir pour RHDJapan de travailler avec APP!

Gamme complète des kits de freins APP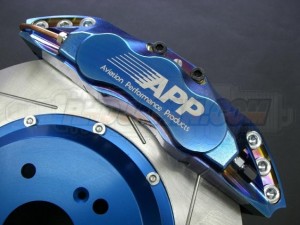 Articles RHDJapan en liquidation

Offres en cours
Car Make T&E Vertex Aerokit Campaign ~ 30 Septembre

SARD Catalyzer Campaign ~ 30 Septembre
Revolution WTAC Podium Campaign ~ 10 Septembre
SPOON Rigid Collar Campaign ~ 30 Septembre
Offres caritatives
Mazda Festa Charity Goods Campaign Quantité Limité