Hello from the RHDJapan team and blog. For those who have become accustomed to the great many campaigns that we continually make available along with the ritual Weekend Specials we are providing one more reason to continually check back on the RHDJapan blog with the Weekday Pop Special!!
This round will include all BRIDE Floormats and anything else that is purchase along with them!!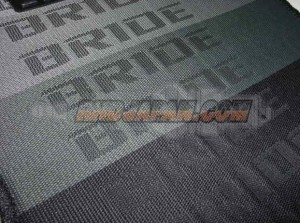 The discount structure will be a little bit different than our Weekend Specials and will provide more incentive to consolidate your orders with RHDJapan.
The discount rates for our Weekend Specials are 6% on all parts per the manufacturers listed however with the Weekday Pop Special the discount rate will be 4% applied to everything in your shopping cart!
These specials will be more random in timing and time-frame, running from one day up to three and will normally be only a couple select brands. Included will be brands that are normally not seen on the weekend specials nor on regular campaigns.
This batch will include the highly popular floormats from BRIDE and it will be going on until OCT 18, 9:00am (JST)
The brands that will be included are as follows:
Campaigns
TEIN Coilover Campaign ~While supplies last
RALLIART Discontinuation Sale~OCT 31
Work Wheels Campaign ~NOV 29
Project Mu Brake Pad Campaign ~Dec 14
SFIDA Brake Pad & APP Brake Line Campaign~2012
APP HID Lighting Campaign~2012
Charity Campaigns
Mazda Festa Charity Goods Campaign Limited Availability
Bonjour à tous. Ceux d'entre vous qui sont devenus des afficionados du Blog de RHDJapan à cause des offres promotionnelles que nous sortons continuellement, ainsi que de nos traditionnelles Promos du Week End, voici encore une nouvelle bonne raison de rester à nos côtés avec les Promos *pop* de la Semaine !!
Cette nouvelle manche va concerner tous les tapis de sol BRIDE et tout ce qui sera acheté en même temps !!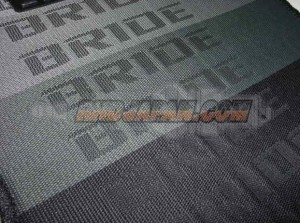 La remise supplémentaire se présente de façon un peu différente que pour les Promos du Week End et sera d'autant plus importante si vous en profiter pour regrouper vos achats.
en général, nos remises supplémentaires sont de 6% sur les Promos du Week End et concerne les articles d'une liste de marques, en revanche les Promos *pop* de la Semaine vous offrent une remise de 4% sur l'ensemble de votre Caddie dès lors que l'un des articles éligible y est ajouté!!
Ces Promos Spéciales vont apparaître de façon beaucoup plus aléatoires tant dans leur durée que dans leur fréquence, elles pourrons durer de 1 à 3 jours et en général seule une petite sélection de marques sera éligible, mais ce sera l'occasion d'y croiser des marques que vous ne voyez que trop rarement dans les Promos du Week End ou dans les offres Promotionnelles Classiques.
Pour cette série, on n'y va pas de main morte, et cela porte sur les Tapis de Sol BRIDE qui sont si populaires et cela va durer jusqu'au 6 Septembre, 9:00 am (Heure de Tokyo)
Articles RHDJapan en liquidation

Campaigns
APP Expanded Lineup/Price Down Pads and Brake Fluid Campaign ~OCT 15
RALLIART Discontinuation Sale~OCT 31
Work Wheels Campaign ~NOV 29
Project Mu Brake Pad Campaign ~Dec 14
SFIDA Brake Pad & APP Brake Line Campaign~2012
APP HID Lighting Campaign~2012
Charity Campaigns
Mazda Festa Charity Goods Campaign Limited Availability