Hello from warm and Sunny Osaka! In this blog we will introduce a little sneakpeak and offer for extra goodies along with our regular batch of weekend specials!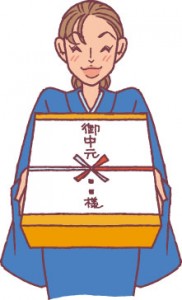 It is almost that time of year again for the customary gift giving etiquette of chūgen (中元) as we approach mid year. Over the years the RHDJapan team has extended this tradition of gift giving with our famous FREEBIE sessions (check the blog for a bunch of different listings to see what has been available in the past).
For any customer with orders placed from now until we officially list our FREEBIEs on the blog will have first choice from what is available.
You MUST add 'Chugen 2014' in the comments section at checkout and you will be contacted as we process the order!
Add any of the products from any of the manufacturers listed below to your shopping cart to get the additional 6% discount applied along with the total shipped price to your location!